A beautiful day-flying moth found feeding at flowers such as Devils-bit scabious and Marsh thistle, on damp grassland and woodland clearings.
In Scotland, it is now confined to Argyll and Dumfries & Galloway on damp neutral grassland and woodland clearings.
Action Needed
1. Support policies that protect High Nature Value farmland
2. Ensure the Scottish Biodiversity Strategy is fully implemented.
Threats
Loss of unimproved grassland and sunny woodland clearings, and overgrazing.
MSP Species Champion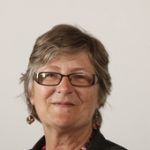 Member for: South Scotland
Party: Scottish Labour Party