One of our three native conifers, Juniper grows on rocky hillsides, maritime heaths, and in woodlands. Its 'berries', famously used to flavour gin and meat dishes, are actually fleshy cones. It has a wide range of medicinal properties, and was seen as a cure-all in the Highlands.
Action Needed
1. Encourage land managers to adopt agri-environment and forestry options that support juniper.
2. Raise awareness of the devastating impact of Phytophthora austrocedri and encourage people to use the guidance from Scottish Forestry.
3. Encourage land managers to manage for mountain woodland.
4. Support the full implementation of the Scottish Biodiversity Strategy.
Threats
Widespread 25 years ago, changes such as overgrazing, burning and forestry have led to serious decline along with other species in the 'Cinderella habitat' of mountain woodland. Since 2012 it has been threatened by Phytophthora disease.
MSP Species Champion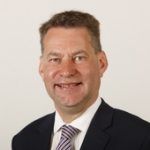 Member for: Mid Scotland and Fife
Party: Scottish Conservative & Unionist Party