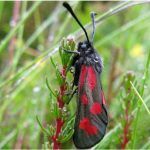 A very rare moth, confined to steep, south-facing slopes under basalt cliffs on Mull. It can been seen on Bird's foot trefoil (the caterpillar food plant), and Thyme.
Action Needed
1. Support projects to protect native habitats from invasive species.
2. Support better funding for 'Rural Priorities' within the SRDP
3. Ensure the Scottish Biodiversity Strategy is fully implemented.
Threats
Under-grazing of improved coastal grasslands; non-native Cotoneaster crowding out its food plant.
MSP Species Champion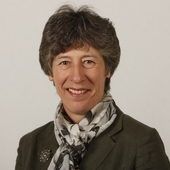 Liz Smith
Member for: Mid Scotland and Fife
Party: Scottish Conservative & Unionist Party