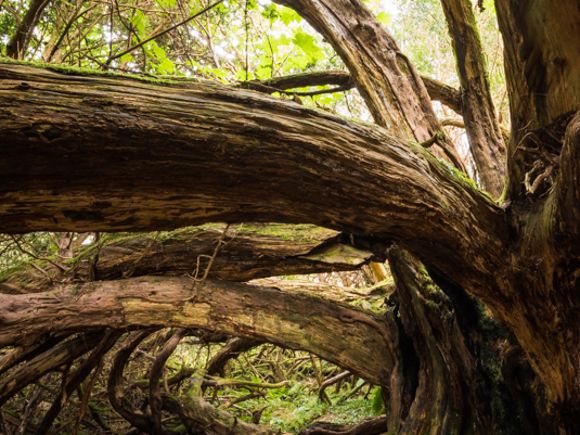 Yews or Taxus baccata are thought to be the longest living native trees. They can live thousands of years. They are not only known for their longevity but also their fantastic powers of regeneration– drooping branches of old Yews can root into the ground to form new trunks.
Yews are highly toxic and as such they have also been associated with death. Perhaps because of their connotations of death and regeneration, the trees have long been associated with religion and are often found in church yards.  Although they are believed to have been important to pagan religion too, as many of Britain's Yews predate Christianity.
Action Needed
Raise awareness of the importance of Scotland's ancient heritage trees.
Advocate for better protection for trees through the planning process.
Encourage Tree Protection Orders for ancient Yews
Support increased native tree planting and ensure Scottish Government is on track with its 15,000 ha of new woodland planting by 2025.
Threats
Yews like many of our heritage trees are threatened by human activity and development. The law provides very little protection to ancient trees and ancient yews are sometimes at risk of being felled.
MSP Species Champion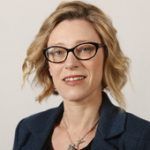 Member for: Aberdeenshire East
Party: Scottish National Party