02 May 2014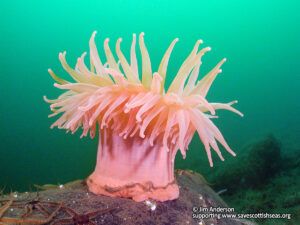 A report published today reveals how Scottish Government plans to create a network of marine protected areas (MPAs) have received the popular backing of people from across Scotland. Save Scottish Seas campaigners contend there is now a strong democratic duty, as well urgent ecological need, to set up MPAs to help recover Scotland's damaged sealife.
Over 14,000 people responded to the public consultation on proposals for 33 new MPAs last summer, the vast majority of which indicated popular support for stronger protection of Scotland's sealife with a full network. We are now urging the Scottish Government to take heed of public opinion and secure a network that will help the seas recover from centuries of over-exploitation. We argue that Scottish legislation passed by MSPs in 2010 places an overriding legal duty on Ministers to both protect and enhance Scotland's marine environment.
Read the official analysis of the public consultation (Planning Scotland's Seas: Possible Nature Conservation Marine Protected Areas. Consultation Analysis Report) and view our full press release (99% support for Scottish MPAs).
More news on this soon….