04 Aug 2020
A blog by Esther Brooker, LINK Marine Policy and Engagement Officer, and Calum Duncan, Head of Conservation Scotland for the Marine Conservation Society.
Our ocean remains in desperate need of recovery. International expert reports[1][2][3] released in 2019 underlined the stark consequences for biodiversity and ecological systems due to climate change and human overexploitation of living resources on land and sea. Since then, the global Coronavirus (COVID-19) pandemic has brought our world close to standstill, with the tragic loss of countless lives and economic challenges that many countries will be dealing with for years to come. One major realisation has to emerge from this crisis: understanding and appreciation of the fundamental role nature plays in underpinning society.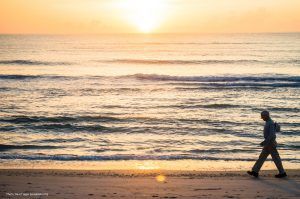 Many people have found solace and connection in nature during lockdown, but it is also becoming increasingly apparent that we must change our relationship with nature in order to make global and local societies and economies more resilient to future disasters. The immediate focus must of course be on recovering from the COVID-19 crisis. We must also remember that before COVID-19 and lockdown, nature was already in crisis and urgently needed to be put on a trajectory of recovery. There is now an opportunity, as we work through the hardship wrought by the COVID-19 pandemic, to hit the reset button and pave the way to a new and more sustainable, more resilient "normal". As we enter the parallel UN Decades of Ecosystem Restoration and Ocean Science for Sustainable Development, nothing short of transformative change in the way we manage human activities at sea and on land will bend the catastrophic curve of decline upward to one of nature's recovery and renewal. What should this look like for Scotland's seas? If we are to enable a "blue recovery" toward living within environmental limits, bold political ambition and long-term thinking are critical to make environmentally-sound decisions based on scientific evidence allied with the precautionary principle. It is indisputable that healthy, resilient ecosystems provide more long-term societal benefits than those which are exploited for short-term economic gain at the expense of longer-term sustainability. This trend of decline is apparent in coastal seas worldwide, where short-term economic pressures outweigh any action for green or blue recovery. Here in Scotland we must grasp the opportunity to reverse this and set a global gold standard for marine governance and conservation, where improving ocean ecosystem health is at the heart of all decision-making.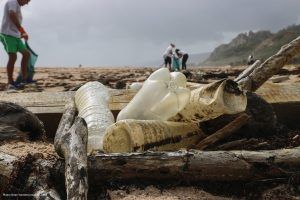 Our seas should already have been in "
Good Environmental Status
" by now, but the UK administrations have collectively failed to achieve 11 of 15 indicators of ocean health. In fact, the evidence base of environmental decline has grown since the targets were first set and it is clear that they must now reach even further. Fishing, a key maritime industry yet also recognised alongside climate change as the most widespread pressure on our ocean, must be modernised to ensure that nature recovers and thrives, providing greater opportunities, benefits and long-term resilience, value and prosperity for the coastal communities that depend upon it. Across all marine industries, there must be a just transition from outdated and environmentally unsustainable practices to low carbon, lower impact practices that improve the health of nature. A paradigm shift from managing for short-term economic gain to true sustainable development is urgently needed. Robust targets for ocean recovery must be enshrined in law; Scotland's long-delayed but essential marine planning system must urgently drive opportunities for marine ecosystem enhancement; the fishing industry must be modernised to become a global beacon of nature and climate smart practice and our marine protected areas, many of which have been in place since the late 1990s, must all be urgently protected from damaging industry in line with global best practice to help underpin ocean recovery. There is no "one-size-fits-all" approach, but there is growing evidence both of the damage we are doing to our ocean and of the benefits for society that flow from bold and ambitious marine governance and conservation. A growing public movement also demands stronger, meaningful political action on environmental protection. We can and must do better for our ocean and can't afford to wait until it's really too late. If not now, when? [1] https://www.ipcc.ch/sr15/chapter/spm/ [2] https://ipbes.net/global-assessment [3] https://www.ipcc.ch/srocc/