20 May 2014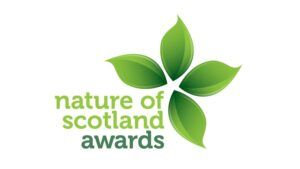 The Nature of Scotland Awards 2014 are now open for entries! The awards celebrate excellence, innovation and outstanding achievement in Scottish nature conservation, and nominations are welcomed across eight categories:
Marine Conservation; Sustainable Development; Politician of the Year; Innovation; Outstanding Contribution; RSPB Species Champion; Community Initiative; Youth and Education.
The Marine Conservation Award recognises an outstanding contribution to the conservation of sustainable management of Scotland's precious marine resources. Last year's winner, Nick Riddiford, has worked tirelessly to establish better marine protection around Fair Isle. The Fair Isle Marine Environment & Tourism Initiative is a management regime sympathetic to the long-term needs of the sea and its users; most particularly the island community for whom a healthy, protected marine environment is socially and economically essential.
This year RSPB Scotland is looking for another marine conservation hero. If you know of an organisation, group or individual who has made a unique contribution to Scottish nature conservation, then get in touch.
To make your nomination visit www.rspb.org.uk/natureofscotland where you can download an entry form and find out more about the awards. You can also check out all of last year's finalists and winners. The awards are free to enter and all applications must be submitted online. Deadline for submissions is the 30th May 2014.
We look forward to receiving your nominations!