29 Dec 2012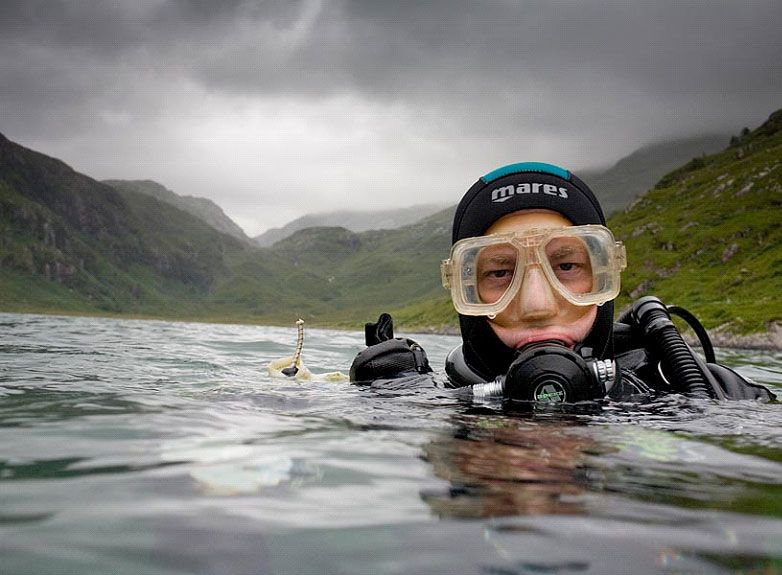 Marine wildlife photographer Paul Kay explains why he sees underwater photography as an important tool for helping to protect and recover Scotland's seas.
I contributed images to the Save Scottish Seas campaign, because I believe passionately that we have got to do everything in our power to safeguard our marine wildlife for future generations.
In just 30 years – the length of time I have been taking underwater photographs – I have been privileged to explore many parts of Scotland's incredibly diverse seas, from sheltered sea-lochs to the most exposed islands and stacs around St Kilda. In that time I have seen many amazingly beautiful creatures and spectacular underwater scenery. Despite Scottish seas being cold they have areas of world-class marine life and habitats.
Sadly I have also seen areas which have been damaged or used badly too. It is essential to appreciate that, whilst out of sight, our marine environment is an extremely important part of our world. This is not just because I am environmentally aware, but because we depend on it for food – and many do so for their livelihoods.
I think photos are an important tool for showing what goes on under the surface. Just as we would never know what the surface of the moon looks like unless we'd been there and taken photographic evidence, our seabeds are just as mysterious to us without pictures to illuminate their wonder. Although it is sometimes difficult for me to imagine, the vast majority of people will probably never dive beneath the surface of Scotland's rich seas and will never see them firsthand. But whether you visit a kelp forest or a local wood, I think we all collectively take tremendous strength from simply knowing that our seas are healthy and rich in sealife.
Marine Protected Areas are one step towards helping secure a future for our seas, increasingly under pressure from human activities, in a way that balances everyone's interests for the long-term.
Paul Kay is based on the North Wales coast and undertakes photographic work throughout the UK and beyond. www.paulkayphotography.co.uk