24 Jul 2019
Today, 24th July, marks the 5th anniversary of the Scottish Government's historic announcement, designating 30 new nature conservation marine protected areas and proposing a further 4 for the protection of features including Risso's dolphin, minke whale and basking shark (which are under public consultation now!).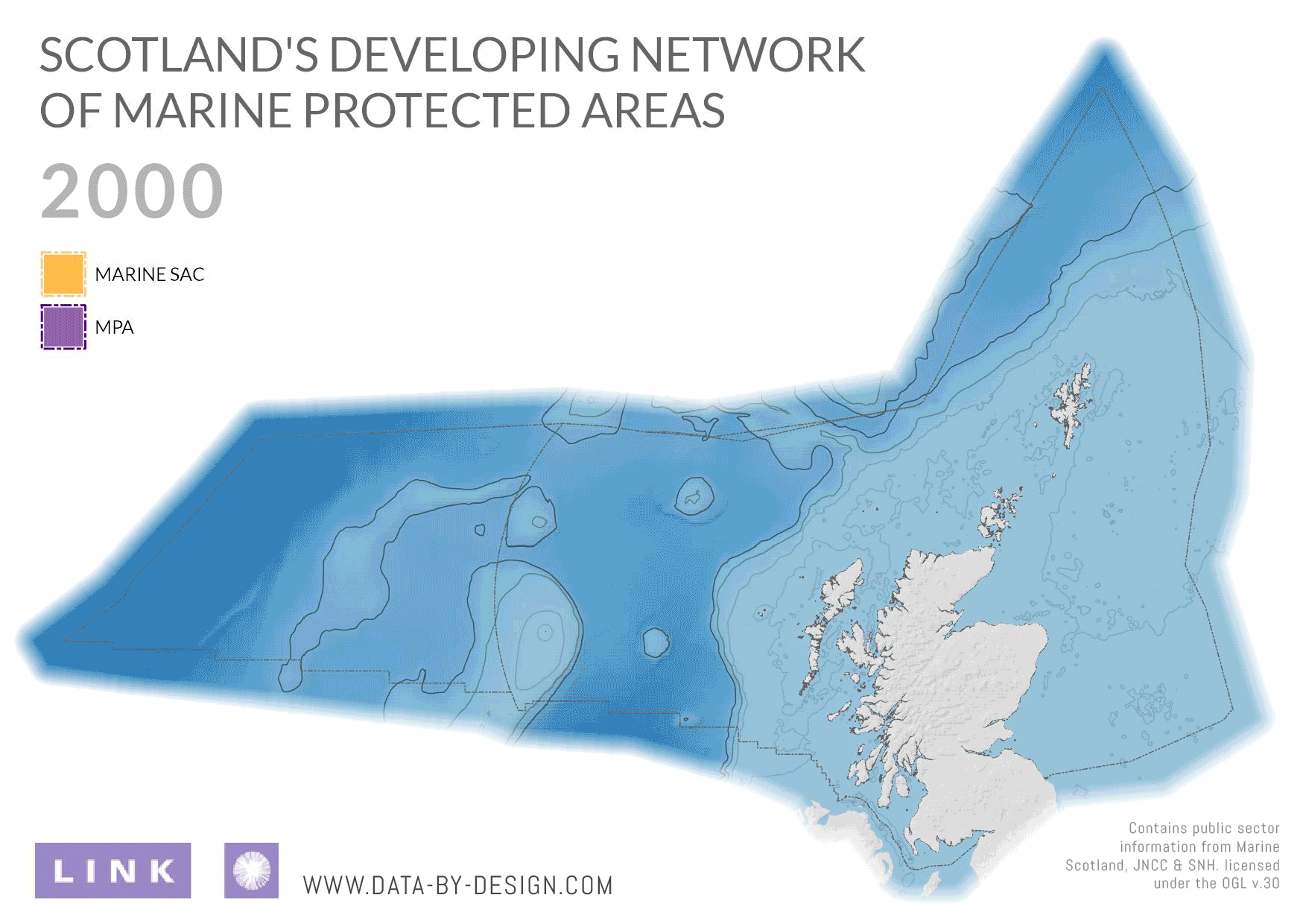 This animation is a great way to how Scotland's MPA network has developed in the last 19 years – there are now 31 nature conservation MPAs and 58 Special Areas of Conservation (although the network also include Special Protection Areas, Site of Special Scientific Interest and RAMSAR sites)! You can read more details about the various processes that have brought the MPA network to where it is now in our Running History of MPAs timeline.
There's still some way to go to complete Scotland's MPA network, with further management measures crucial for the achievement of conservation objectives of many of these sites and new MPAs are likely needed in future to fill gaps. And in the context of the IPBES report, indicating a global biodiversity crisis, the Scottish Government's approach to conservation must be a strong one if the effects of human pressures on nature in our seas are to be reversed. We look forward to keeping you updated and continuing to engage in Scotland's MPA process.
Consultation on 4 proposed MPAs
The Scottish Government are consulting on proposals to designate a further 4 MPAs in Scottish seas to protect basking shark, minke whales, Risso's dolphin, sandeels and important seabed features such as northern seafan and sponge communities, and burrowed mud. Details of the consultation can be found here. Watch this space to see the Save Scottish Seas members' views!