Frequently asked questions about MPAs
What are MPAs?
Good question. The acronym stands for Marine Protected Areas. This is a generic term used worldwide to refer to an area of sea which benefits from a range of levels of protection. However just to confuse you, here in Scotland we also use it to refer to the sites that will be designated in Scottish waters (out to the limit of the UK continental shelf, beyond 200nm in some places) under the Marine (Scotland) Act 2010 and the Marine and Coastal Access Act 2009. There can be three types of MPA in Scotland arising from these laws – nature conservation MPAs, demonstration and research MPAs and historic MPAs. To complicate things further, Scotland's emerging "MPA network" will also include marine-based Special Areas of Conservation (SACs), Special Protection Areas (SPAs), intertidal Sites of Special Scientific Interest (SSSIs) and Ramsar sites. To simplify this acronym overload, on this website MPAs refer to the 'nature conservation MPAs' in Scotland unless we specify otherwise.
Why do we need MPAs? see – #whydoweneedMPAs
Scotland's shores make up 10% of the European coastline (Argyll alone has a coastline longer than that of France). Our seas are rich in marine life: home to 23 species of whales and dolphins and an estimated 40,000+ species in total. But only 4% of our territorial waters are currently protected by Special Areas of Conservation (SAC) designations – and those protect just four species and eight habitat types. Unfortunately, the marine environment is not as healthy as it used to be. Many of Scotland's marine species have declined and seabed habitats have been damaged due to a range of pressures, from climate change to human exploitation.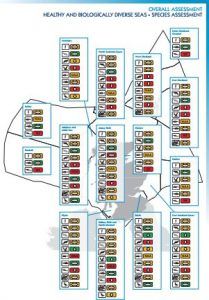 We are very much part of this damaged ecosystem too. The marine 'sectors' (everything from marine tourism to fishing and aquaculture to the oil and gas industry to the military) employ around 40,000 people and they depend on a well-managed marine environment. We have taken advantage of this diverse environment's ability to provide us with a vast range of goods and services, and it still remains at the forefront of our food and energy needs. If the health of our seas is not looked after, the wider health of Scotland is put at risk.
A well-managed network of MPAs would not only help protect the wildlife and habitats that currently exist, but also help Scotland's seas to recover. Individual sites chosen to protect particular habitats or species (MPA protected features) will form part of a more comprehensive and 'ecologically coherent' network around Scotland's shores. For this network to be most effective in improving the health of our seas it needs to be 'ecologically coherent' (see 'What is an ecologically coherent network?' below for more information). This is a long way of saying something simple: a network of well-managed MPAs will help Scotland's seas recover.
What are MPAs designed to do?
Scotland's MPAs are designed to provide place based protection, and in some cases support recovery, for rare, endangered and vulnerable habitats and species, known as Priority Marine Features (PMFs). These features form part of connected ecosystems and can't be adequately protected in isolation. This means that management plans need to adopt an 'ecosystem approach', that looks at the environmental conditions, habitats and other species that interact with each PMF in order to properly protect them.
How many are needed for Scotland?
The Scottish Government has not set a precise target for the number of MPAs it wants to identify, or a total surface area it wants the sites to cover. Sites simply need to be in the right places, in sufficient number, adequately replicated and of individual sufficient size to represent the range of features to be protected and recovered. 30 new nature conservation MPAs were recently designated (July 2014), but more protection is needed, particularly for mobile species.
What does Scotland's MPA network include?
Scotland's developing MPA network includes Special Protected Areas (SPAs), Sites of Special Scientific Interest (SSSIs), Special Areas of Conservation (SACs) Nature Conservation Marine Protected Areas (MPAs), and Ramsar sites. See our interactive MPA webmap for more.
Where are the MPAs?
The MPAs identified and designated so far have included inshore sites such as Loch Sween, as well as sites much further out to sea such as Hatton Bank. Have a look at our webmap to find out more.
Are MPAs the same as No Take Zones?
No. MPAs are not the same as No Take Zones (which prohibit any form of extraction from the marine area, except for strictly-licensed research purposes). A wide range of activities will be permitted within Marine Protected Areas, for which the Scottish Government have indicated there will be a presumption of sustainable use – the crucial point is that these activities must be managed and coordinated so that they do not adversely impact the marine environment and allow it to recover where necessary. For example, sensitive fishing practices that are compatible with the protection and recovery of an MPA's protected features will be able to continue. Practices that cause damage must be diverted away from sensitive features. The exact management measures will depend on what features the MPA is set up to protect and recover.
Why do MPAs need to be managed?
All MPAs require unique management measures that provide protection to their identified features (habitat and/or species) from potentially damaging activity. These management measures ensure MPAs reach these conservation objectives, and can have an indirect impact on marine users, such as changes to the location of fishing grounds, or increased opportunities for marine tourism. A well-managed MPA should take a precautionary, ecosystem based approach, with monitoring to ensure that management measures can be taken based on evidence. It should also have sufficient resources available to enforce suggested measures and monitor the site, and account for the cumulative impact of activities inside and outside of the MPA site.
Could I still go rockpooling on a beach that is inside an MPA?
Of course! Marine Protected Areas will not prevent anyone from continuing to use and enjoy their beaches and shores for rockpooling, snorkelling and other such fine pursuits. All we would advise is that everybody abide by the MCS seashore code, which they should do wherever they go, whether inside or outside MPAs. Commercial fishing may also be permitted within an MPA.
What is a Priority Marine Feature?
Priority Marine Features (PMFs) are habitats and species which we consider to be marine nature conservation priorities in Scottish waters. These features form part of connected ecosystems and can't be adequately protected in isolation. This means that management plans need to adopt an 'ecosystem approach', that looks at the environmental conditions, habitats and other species that interact with each PMF in order to properly protect them.
How do we know what is worthwhile protecting?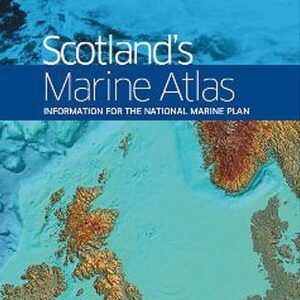 Compared to 100 years ago, we now know a fair amount more about the ecology, geology and oceanography of Scotland's coastal and offshore waters. Decades of research and scientific fieldwork on a host of marine species and habitats has produced an emerging map of Scotland's seas (see Scotland's Marine Atlas). Increasingly sophisticated geomorphological and bathymetric modelling also means that seabed habitat mapping is becoming more accurate. However, there is still a lot that we don't know. That is why identifying the marine protected area network must be based on the best available science. Data gaps or uncertainties can mean it's hard to entirely conclusive answer; we must therefore take a 'precautionary approach.' Where information is limited we should not use this as a reason to postpone or fail to take measures to protect the environment. If the evidence points one way, it is incumbent on the Scottish Parliament to take action.
Will MPAs help fish stocks recover?
These new MPAs are not designed specifically to help fish stocks recover – the continued overhaul of the standards and principles within the reformed EU Common Fisheries Policy and more effective inshore fisheries management are needed for that. MPAs are in place to protect a range of sensitive and valuable marine species and habitats. But they could provide secondary benefits for local fisheries. If well-managed and well-enforced, MPAs can play an important role in helping fish and shellfish stocks recover as a result of protecting important habitats. To allow fish stocks to fully recover, MPAs must be used in tandem with other measures such as marine planning and sustainable fisheries management. Many of the MPA protected features will provide vital habitats and food for other species and so protecting important areas for feeding and breeding and other key life stages will help protect a whole range of species in the food web. The potential for this effect makes MPAs part of an exciting project to restore Scotland's seas.
Will MPAs be permanent?
The Scottish Government will carry out a six-yearly review of MPAs to ensure they are meeting, or are making progress towards meeting, their conservation objectives. Progress on the designation, status and journey towards achieving conservation objectives will be reported to the Scottish Parliament. Following such a review, it would be possible to de-select a specific MPA if it cannot meet its objectives or if new information becomes available that indicates another area would contribute more to protecting a particular feature. In this case one or more new MPAs would need to be selected to replace it.
How will MPAs interact with industry?
Scotland's seas are getting increasingly busy. Plans for renewable energy (wind, wave and tidal) and expanding aquaculture now sit alongside continued oil and gas exploration, shipping and both inshore and offshore fishing. Some forms of all these activities, depending on their scale and nature, may be compatible with the conservation objectives and the management measures set up for individual MPAs, with developments able to progress in harmony with the Scottish Government's duty to protect and enhance Scotland's seas. Alongside the National Marine Plan, MPAs will help developers navigate what is a complex planning environment.
Who is proposing MPAs?
In one sense, we all are. In the years leading up to 2010, Scottish voters showed their support for ambitious marine legislation which would protect and restore our seas, for so long overlooked and often over-exploited. The Marine (Scotland) Act was given Royal Assent in March 2010 which gave Scottish Ministers powers to create MPAs. Since then Scottish Natural Heritage, the Joint Nature Conservation Committee and Marine Scotland have been working together to identify sites for MPAs. Third parties, such as community groups and environmental NGOs like ourselves, also had the opportunity to make a scientific case for new MPAs, in some cases successfully. In other words, the Scottish Government is carrying out the detailed work to identify possible options and will then consult us, the Scottish people, on their recommendations. Ultimately, it will be Ministers who decide which sites will be designated, but during each consultation phase we all have the opportunity to put our views forward. It will be vital that the Scottish Government and Ministers hear strong public support for MPAs as the designation and management process continues.
Who supports MPAs?
Everyone who is part of Save Scottish Seas supports MPAs as well as many others. A number of marine protected areas have been proposed by community organisations in Scotland, such as the South Arran MPA and Fair Isle demonstration and research MPA – so there is evident and growing support for them around our coastal towns and villages. Hopefully as we learn more about what each site will mean for local communities and industry, the benefits and possible socio-economic opportunities will become more apparent and better understood.
What is an 'ecologically coherent network' of MPAs?
In the past, protected areas have been created largely on the merits of individual locations with little or no consideration given to how these sites could work together – as part of a network. The Scottish Government has committed to creating an 'ecologically coherent' network of marine protected areas. As described above this network will be composed of existing protected areas, such as Special Areas of Conservation, as well as the new MPAs to be designation under the Marine (Scotland) Act 2010 and the Marine and Coastal Access Act 2009. It is important these sites work together to maximise the benefits to our seas, so the design of the network needs to:• replicate features in separate protected areas within the network to safeguard against unexpected failures or collapse of populations,• represent the full range of marine habitats and wildlife found in Scotland's seas, • allow connections between sites so they can link and support each other by taking advantage of ocean currents, migration routes and other natural ecological connections • create sites which are a suitable size and shape to encompass ecological processes and the home ranges of protected features.
Is the completed MPA network in sight? What stage of the process are we at?
Since the Marine Act received royal assent, Scotland has made good progress in designating and protecting a number of Scotland's iconic and rare marine features that have built upon the sites that already existed. The Scottish Government held a consultation on 10 inshore SPAs earlier this year, and is currently taking forward proposed measures for offshore MPAs and a further 5 SPAs. A consultation on proposed management for inshore ncMPAs and SACs is expected later this year. We are also awaiting a decision on the designation of four MPAs for iconic mobile species such as mike whale, Risso's dolphin and basking shark as well as northern sea fan and sponge communities, first proposed in 2014. To find out how we got to this point, read this short history of MPAs in Scotland.
What concerns does Save Scottish Seas have about the developing MPA network?
In short, we are concerned that Scottish MPAs could become paper parks. Without effective management, strong objectives to recover our struggling Sealife and adequate monitoring, the MPAs will simply not improve the damaged health of our wider seas. You can read our detailed consultation responses here and find out how you can get involved to support MPAs.
How long will it take before the proposals are implemented?
Unfortunately it's difficult to say. The UK and Scottish Governments made a commitment under the international OSPAR Convention to establish a network of ecologically coherent MPAs by 2012. Although Scotland has made great strides to develop its network of MPAs, we are falling behind Scottish Government's commitment to put in place a well-managed network by 2018. The processes to identify, designate and agree management measures can be slow, so rapid progress, and sufficient resources to support the continued development of Scotland's MPA network is urgently needed.
While decisions on the location of sites needs to be based on science, it is important that communities across Scotland engage in the process so there is a common understanding of the vital role MPAs will play in helping to safeguard all that we enjoy from sea, such as food, energy, recreation and climate regulation. So the simple answer is: nobody knows yet. The Save Scottish Seas campaign will push for the network to be put in place as soon as is practically possible.
What do MPAs have to do with Climate Change?
Marine Protected Areas provide spatial protection to many PMFs (See our FAQ on PMFs above) – this includes marine species and habitats such as seagrass beds, flame shell beds, maerl beds and more, that act draw in and store carbon. Otherwise known as 'blue carbon stores', these PMFs can lock up huge amounts of Carbon that would otherwise be returned to the atmosphere. By protecting these sensitive habitats from physical disturbance, MPAs can help to avoid damage or destruction that could lead to this carbon being released back into the atmosphere.
MPAs can also provide protection for species and habitats that are affected by climate change, by taking this into account and managing other – more manageable – activities within the sites.
too.
Will MPAs be affected by climate change?
The short answer is yes, though there is a still a lot research to be done. As environmental conditions change, marine species are also beginning to move to areas that are more like what they are used to. For example, as sea temperatures rise, some fish species are starting to move further north to cooler waters. Similarly, the strength, frequency and direction of ocean currents is likely to change over time, which will change the way that larvae is dispersed, and ultimately influence the level of 'connectivity' of species and habitats across the network. As 'connectivity' is a key requirement for MPAs (see about FAQ on a well-connected MPA network), it will be essential to review and adapt the developing network of MPAs to ensure protection is being provided in the right places. Additionally, by creating spots where marine life is protected and can recover from damage, Marine Protected Areas can help to reduce some of these additional pressures on marine ecosystems.
This is another reason why ongoing monitoring is essential, along with an adaptive approach to site designation to reflect changes in feature distribution over time.
Scottish Environment LINK consultation responses (on MPAs)
View recent consultation responses of Scottish Environment LINK's marine group
Scottish Environment LINK briefings
Scientific papers & research
Ecological Coherence
Socio-economics of MPAs
Excellent resources on the socio-ecomomic impacts of MPAs can be found via the resources pages of the Marine Socio Economics Project.