24 Jul 2022
Current levels of wildlife protection in Scotland's seas are too weak, according to an opinion poll gauging the views of Scots on the health of the marine environment. Only around half of respondents felt that Scotland's seas are in good condition, with 46% stating that the quality of Scotland's seas have worsened in the last 10 years. Pollution, the effects of climate change and industrial fishing are cited as the greatest perceived threat to our seas.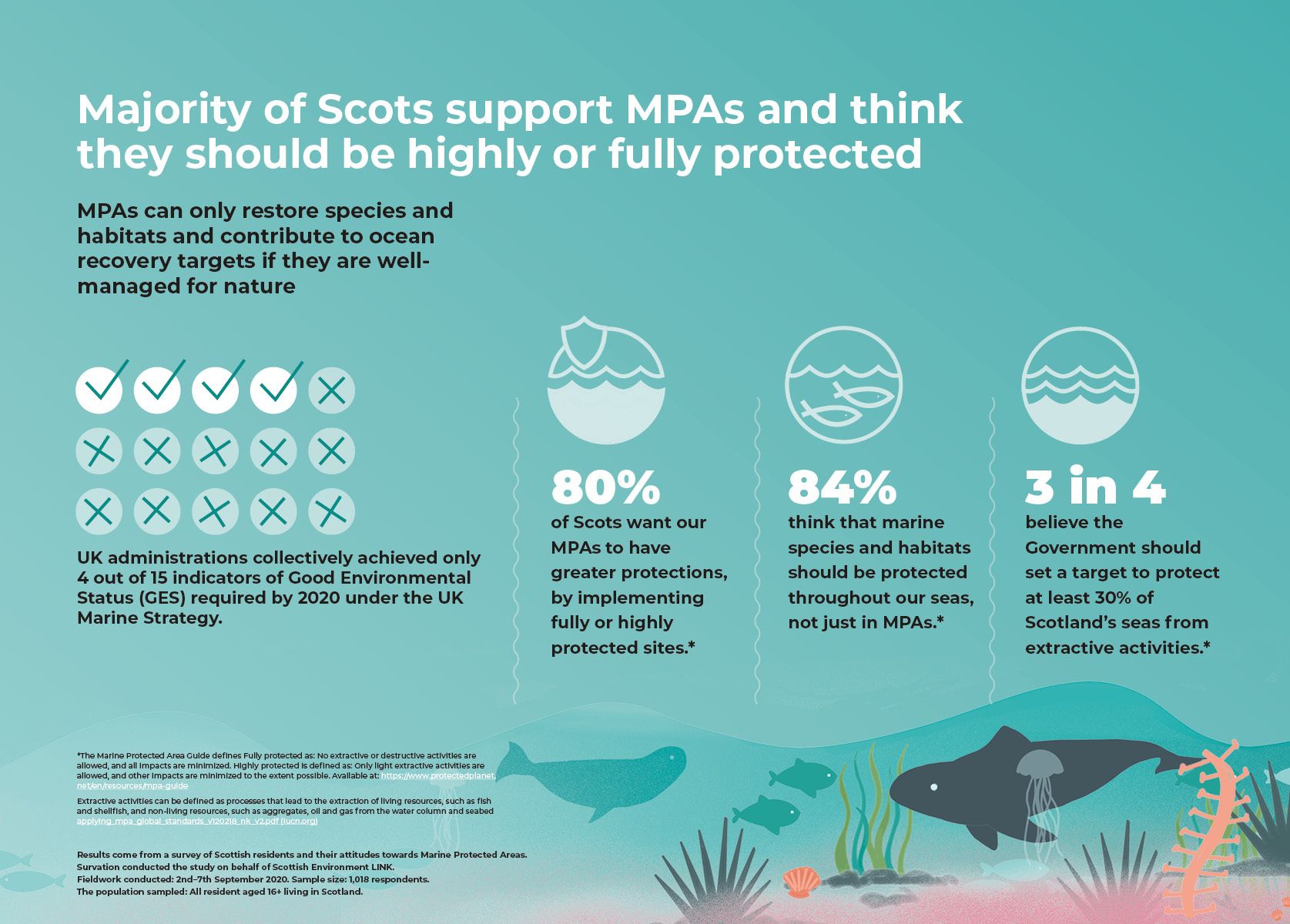 These results are being published exactly eight years on from the designation of the first suite of nature conservation marine protected areas in Scotland , areas designed to restrict activities that damage species and habitats, thereby enhancing ocean health. Many of these MPAs still remain open to industrial activities, which pose a risk to the species and habitats they were set up to protect.
Over three-quarters of respondents to the poll said that they support marine protected areas and that these MPAs should be highly or fully protected  from damaging activities. Almost a year on from the Bute House Agreement, in which the shared policy programme of the Scottish Government and Green Party committed to completing much-needed yet delayed protections for the MPA network and introducing Highly Protected Marine Areas across at least 10% of Scotland's seas, it is clear there is strong public appetite for these actions to demonstrably improve the health of Scotland's seas.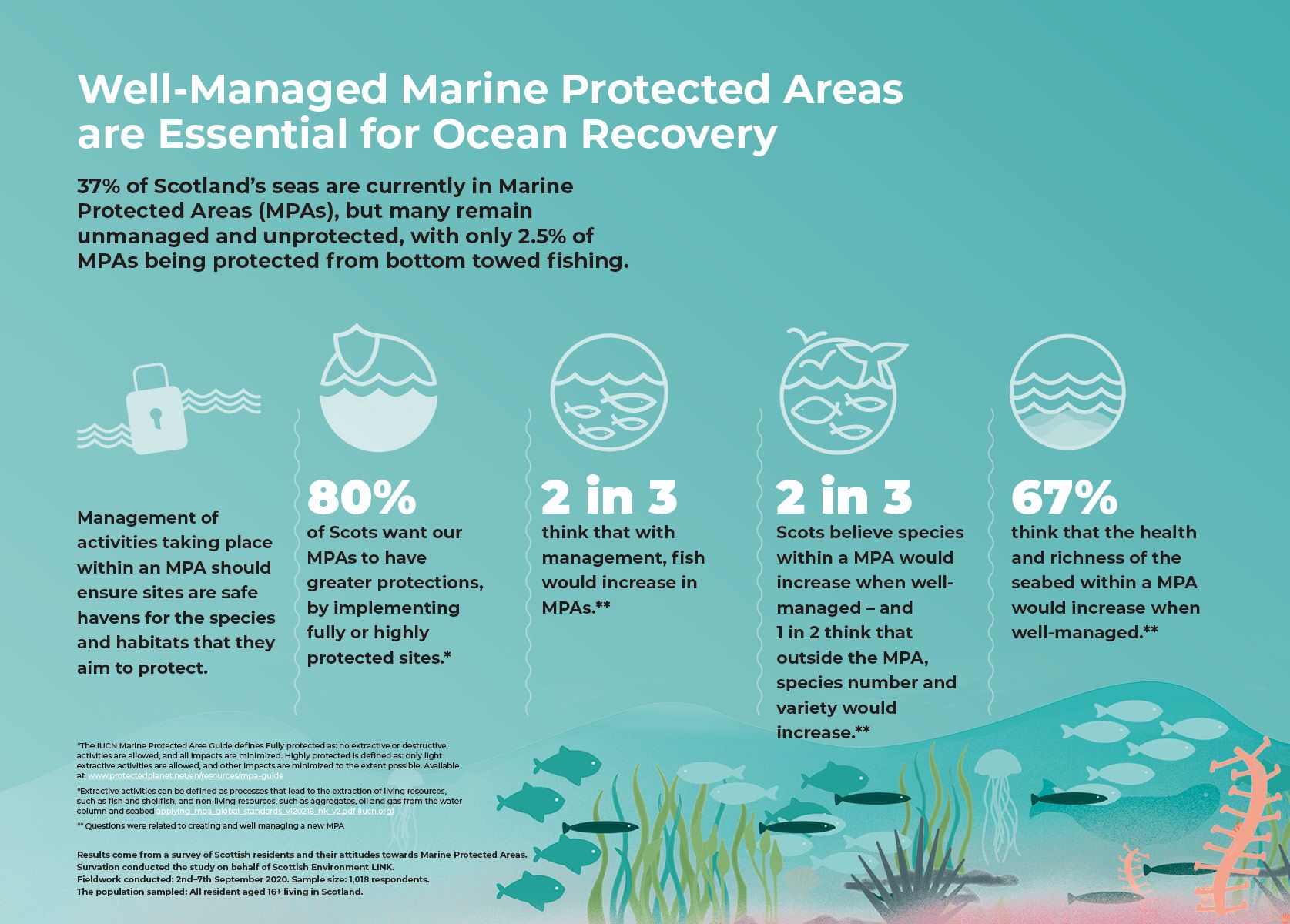 Calum Duncan, Convenor of Scottish Environment LINK's Marine Group, who commissioned the poll, and Head of Conservation Scotland at the Marine Conservation Society said: "This polling shows overwhelming public support for urgent and stronger protection of Scotland's marine protected areas, which is appropriate considering that the oxygen, climate regulation and other essential services provided by a healthy ocean benefit everyone. Responses to the poll presaged recent global scientific recognition that the intertwined climate and nature crises equate to an ocean emergency. Marine protected areas must be just that, protecting wildlife from the most damaging industrial activities, such as industrial fishing and intensive aquaculture. Proper protection of Scotland's MPA network is essential to help underpin a just transition to sustainable climate and nature-friendly use of Scotland's share of the global ocean."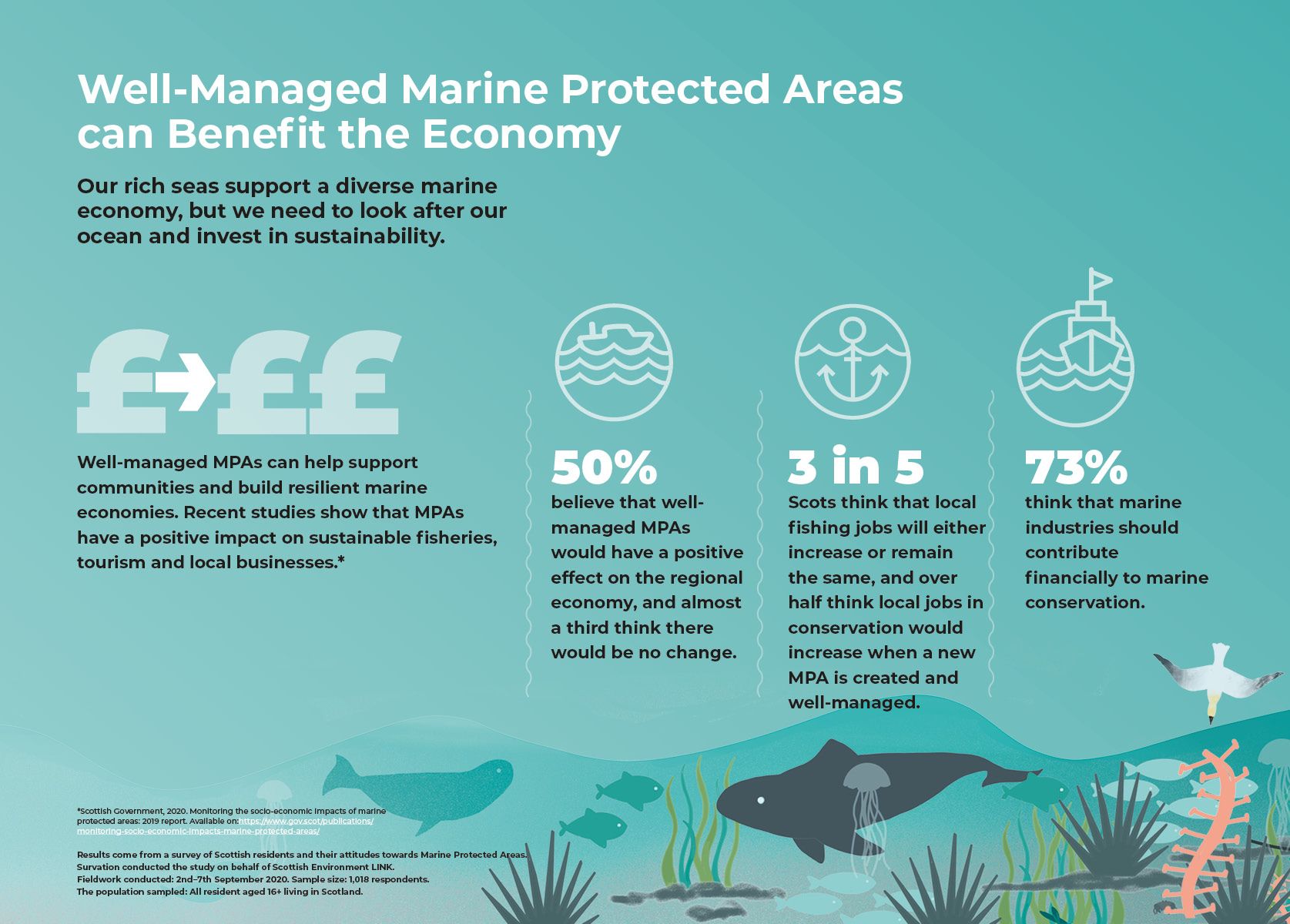 The full results of the poll can be found here