03 Dec 2012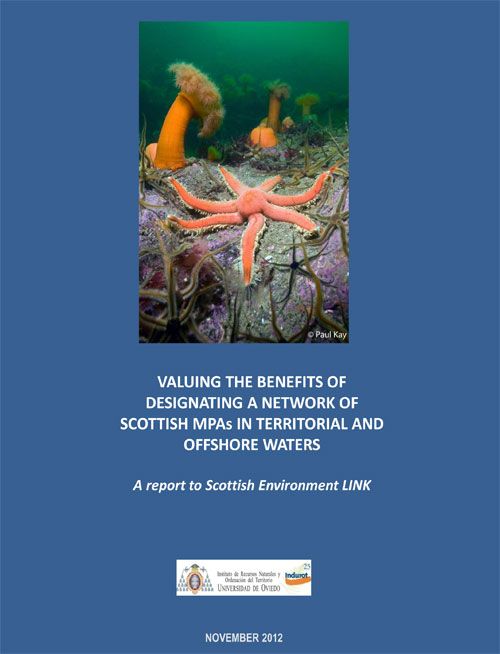 Creating a network of Scottish marine protected areas (MPAs) could provide benefits to Scotland to the tune of £10billion, and potentially more, according to a report published today.
Much of Scotland's marine environment is now recognised to be in a state of decline or concern. The report Valuing the Benefits of Designating a Scottish Network of MPAs in Territorial and Offshore Waters (2012) finds that if such a network was set up to help protect Scotland's seas, MPAs would help safeguard a range of hidden benefits that are currently under threat. Mitigation against extreme weather impacts, boosting fisheries and securing Scotland's tourism appeal are amongst the many economic and social values described in the report.
The report's findings come just weeks before MSPs are due to see proposals by the Scottish Government for a network of nature conservation MPAs to help protect and recover Scotland's seas.
The report was commissioned by Scottish Environment LINK's marine taskforce which initiated the Save Scottish Seas campaign. The detailed study firstly identifies the many economic benefits provided by our seas and then assesses what would happen if the existing management regime continues and compares that to the impacts of different theoretical MPA network scenarios over the next 20 years.
The study finds that the greatest economic benefits would come from a network that protects a high proportion of habitats and species which are currently threatened or in decline. The findings also highlight that significant benefits arise from stopping activities, such as the use of bottom-towed fishing gear, that currently have a detrimental impact on some marine habitats and their dependent species.
Protection of spawning and nursery grounds for fish is also identified by the researchers as important for achieving the largest economic benefits, indicating that fishermen stand to gain from this increased protection.
The report states that the 'scenario-based' values (between £6.3 billion and £10 billion) attributed to a theoretical marine protected area network in Scotland are likely to be minimum estimates, due to a number of important factors being excluded due to a shortage of data and need for further research.
Read the BBC report here