In managed woodland, ash may be grown as a timber tree or coppice. It is a rapid coloniser of waste ground. In the north of Scotland it is native on limestone and widely planted elsewhere.
Action Needed
Promote wider understanding of tree disease issues and symptoms
 Support the sensitive removal of diseased trees and restocking
Ensure the Scottish Biodiversity Strategy is fully implemented
Support increased native tree planting and ensure Scottish Government is on track with its 15,000 ha of new woodland planting by 2025.
Threats
Chalara dieback causes leaf loss and usually leads to tree death. It has caused widespread damage to populations in continental Europe including 60-90% of Denmark's Ash trees.
MSP Species Champion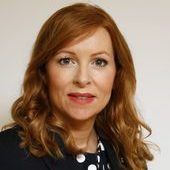 Member for: Edinburgh Eastern
Party: Scottish National Party