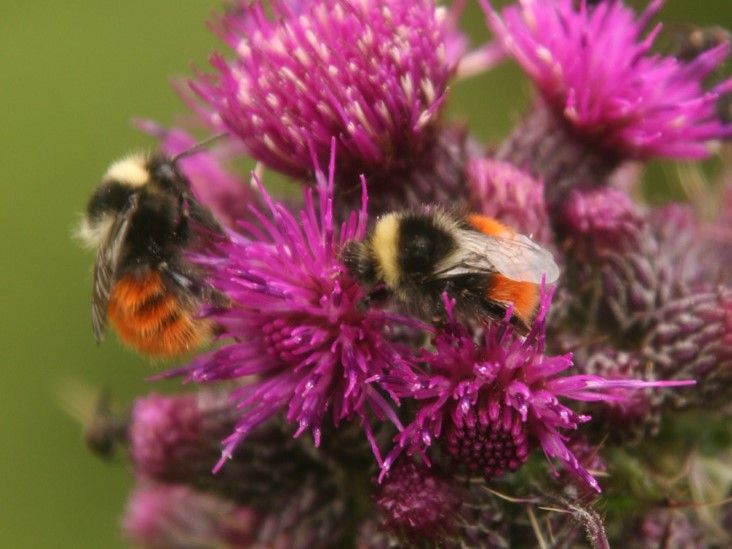 Bilberry bumblebees are most often found in the Scotland's iconic moorlands. Its Latin name is Bombus monticola. This loosely translates as 'the booming mountaineer', so perhaps it could be described as the Cameron McNeish of the insect world! It certainly is a gorgeous looking bee, with an orange-red tail and two yellow stripes on the thorax. Queen bumblebees need pollen from bilberry flowers to start off their nests in the spring, hence the name. They are also known as the Mountain bumblebee, or the Blaeberry bumblebee in Scotland.
Action Needed
Help promote action to reduce the impacts of climate change 

Help raise awareness of our BeeWalk citizen science scheme, where volunteers record essential data about bumblebee populations.

Promote well-managed moorlands with a diversity of flowers, not just heather.

Ensure the Pollinator Strategy for Scotland (a priority of the Scottish Biodiversity Strategy) is fully implemented.
Threats
Climate change: it thrives in colder upland areas and is dependent on species-diverse moorlands, in particular where there is bilberry and heather. It is therefore very vulnerable to climate warming and loss of suitable habitat.
Over-burning and over-grazing are symptoms of badly managed moorland, which reduces the floristic diversity of these fragile ecosystems and damages the soil structure.
MSP Nature Champion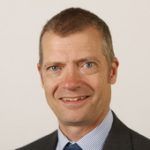 Member for: Central Scotland
Region: Central Scotland
Party: Scottish Conservative & Unionist Party