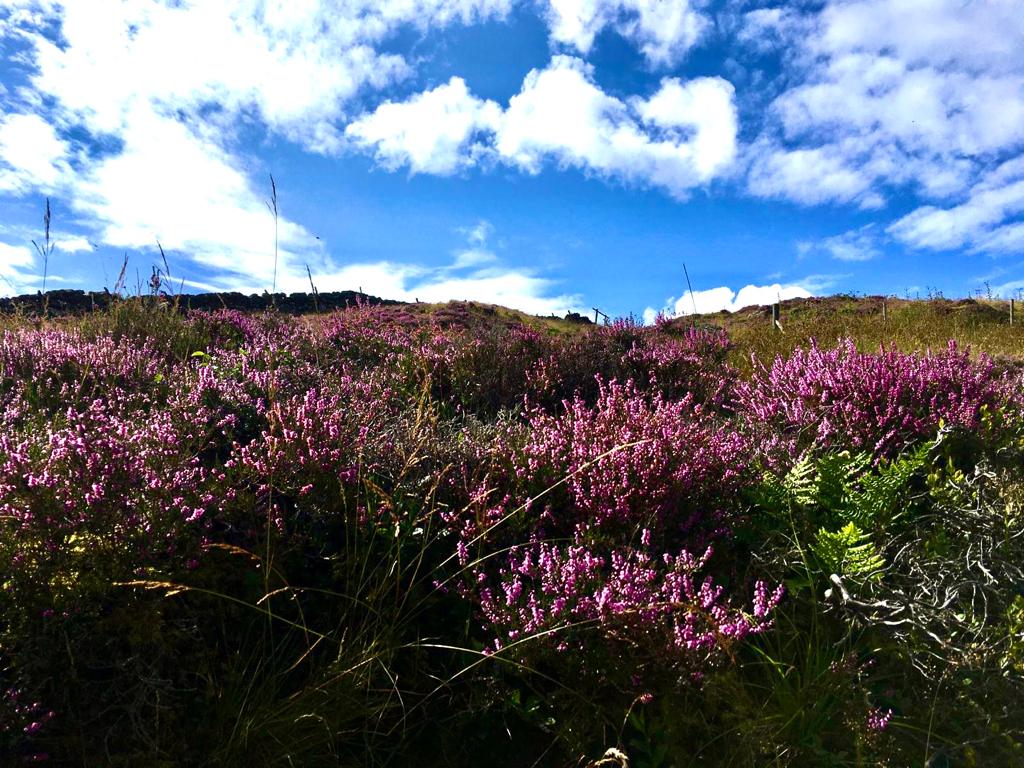 Heathland is an important and distinctive habitat across Scotland, comprising of a habitat mosaic of grassland, bog, ponds, mires, scrub woods and of course dwarf shrubs, the most well-known being heather. Over the last 250 years, the UK has lost 80% of this special habitat. A variety of plants, insects, amphibians, reptiles, birds and mammals rely on this habitat. Mature open heathland provides a mixture of warmth, cover and abundant food supply as well as dry conditions for hibernating amphibians and reptiles.
Upland heath occurs widely on acidic mineral soil and shallow peat (up to 50cm) and is dominated by stands of dwarf shrubs. Dry and wet upland heath also includes to a lesser extent grasses, sedges and herbs. Common habitat throughout the uplands of Scotland, from a few metres above sea level to over 600 m in the eastern Highlands. Scotland is the European stronghold for upland heath, covering an estimated 21 – 31% of Scotland's land area.
Lowland heath is an uncommon habitat in Scotland and comprises species such as ling (most dominant species), bilberry, bell heather, cross-leaved heath and western gorse. Only small stands of lowland heath are found in areas such as the Borders, Dumfries and Galloway and the north-eastern lowlands.
Action Needed
Work with land managers to safeguard and enhance heathland habitats.
Promote best practice guidance (e.g. conservation low level grazing, reduce fire management, retain wetter areas).
Help promote action to reduce the impacts of climate change.
Ensure the Scottish Biodiversity Strategy is fully implemented.
Threats
Habitat degradation and fragmentation through forestry, farming, roads and other developments.
Overgrazing
Fires
Drainage of wet heath
Afforestation
Bracken encroachment
Climate change impacts (e.g. ponds drying out during the breeding season)
MSP Nature Champion