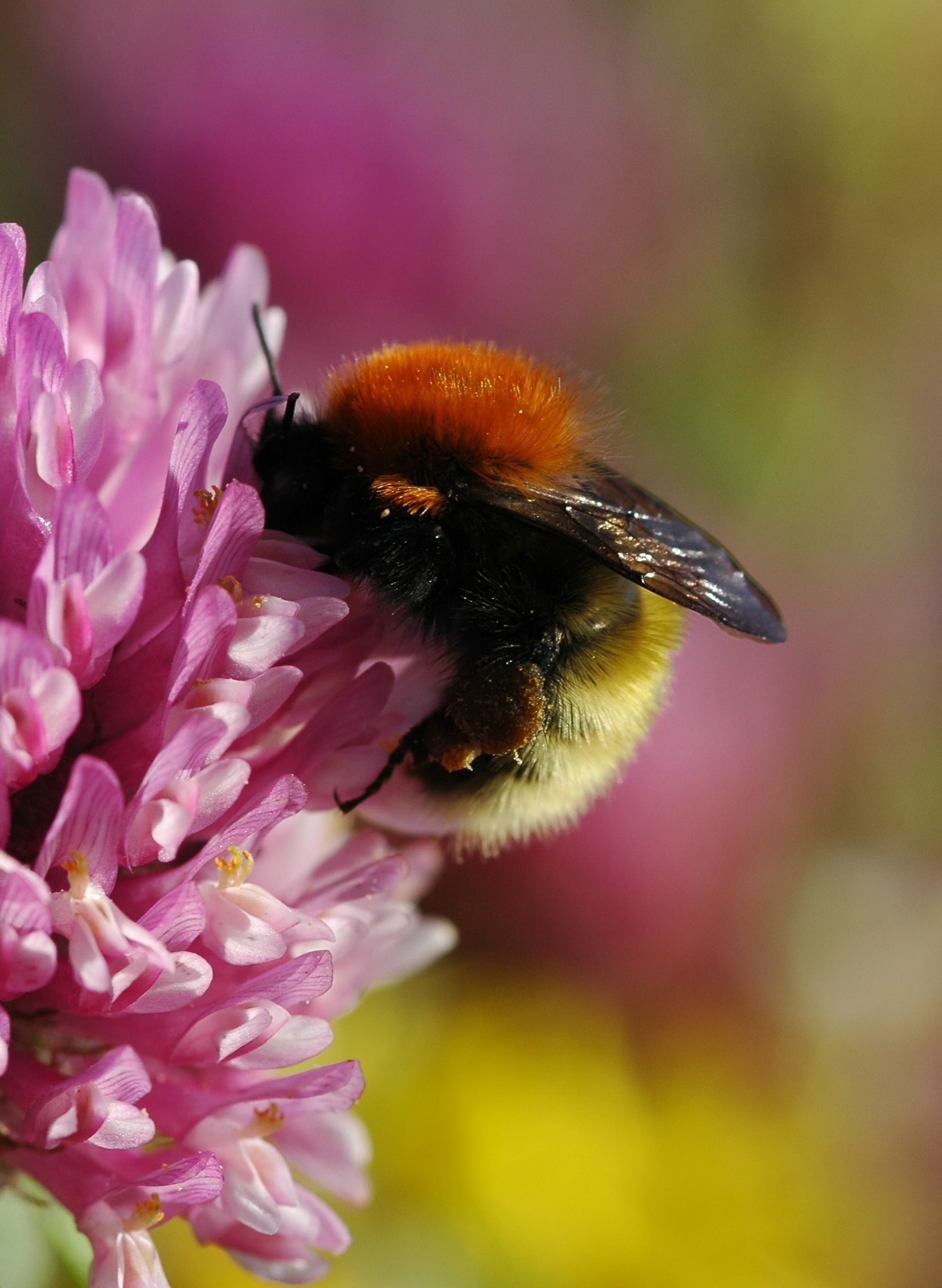 Moss carder bees are one of three ginger-brown bumblebees found in the UK and the rarest of the two species that occur in Scotland. Their name stems from the old wool combing verb 'to card', referring to the way in which they comb moss and grass into a thatch to make their nests.
They can be found fairly frequently in the Scottish Highlands and Islands, but have undergone substantial declines elsewhere in the country. They tend to prefer wet and exposed areas (an ideal Scottish species) and are found in bogs, marshes, moorlands, and coastal grasslands like Machair. A distinctive Scottish subspecies which is brick-red on top and black underneath occurs in the Western Isles.
Action Needed
Support farming practices that create suitable habitat for the Moss carder bees to forage, nest and hibernate.

Help raise awareness of our BeeWalk citizen science scheme, where volunteers record essential data about bumblebee populations.

Ensure the Pollinator Strategy for Scotland (a priority of the Scottish Biodiversity Strategy) is fully implemented.
Threats
Loss of flower-rich meadows and the intensification of farming and grazing practices have caused this species to decline.
Threats associated with a loss of Machair habitat, including climate change and increasing economic pressure on traditional crofting practices.
MSP Nature Champion