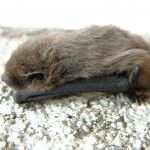 One of the smallest bats in the UK, the Nathusius' pipistrelle roosts in crevices such as tree hollows, rock fissures and under soffit boards.
Its population is particularly interesting and unusual in that it appears to consist of both resident and migratory bats. Residents breed here in summer, while a migratory population from Eastern Europe winters in Britain. They usually roost close to large freshwater lakes, feeding on aquatic flying insects.
Action Needed
1. Better publicity for bats.
2. Press for bat surveys to be required before development proposals are accepted.
3. Press for the safeguarding and enhancement of insect-rich habitat.
4. Ensure the Scottish Biodiversity Strategy is fully implemented.
Threats
Lack of knowledge about the species and how to protect it; injury from wind turbines due to its high-flying habit.
MSP Species Champion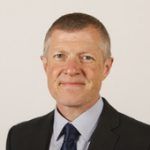 Willie Rennie
Member for: North East Fife
Party: Scottish Liberal Democrats