21 Jul 2020
…and why it must start now.
A walk along the beach, kayaking around the coast encountering porpoise and orca, fishing for a living or for leisure, and childhood seaside summer holidays – everyone has a story to tell about the value of the ocean. Imagine all that gone or irrevocably changed, and our children or grandchildren could not share in these experiences or livelihoods. If the condition of our seas continues to decline on current trajectories, this may well be the case.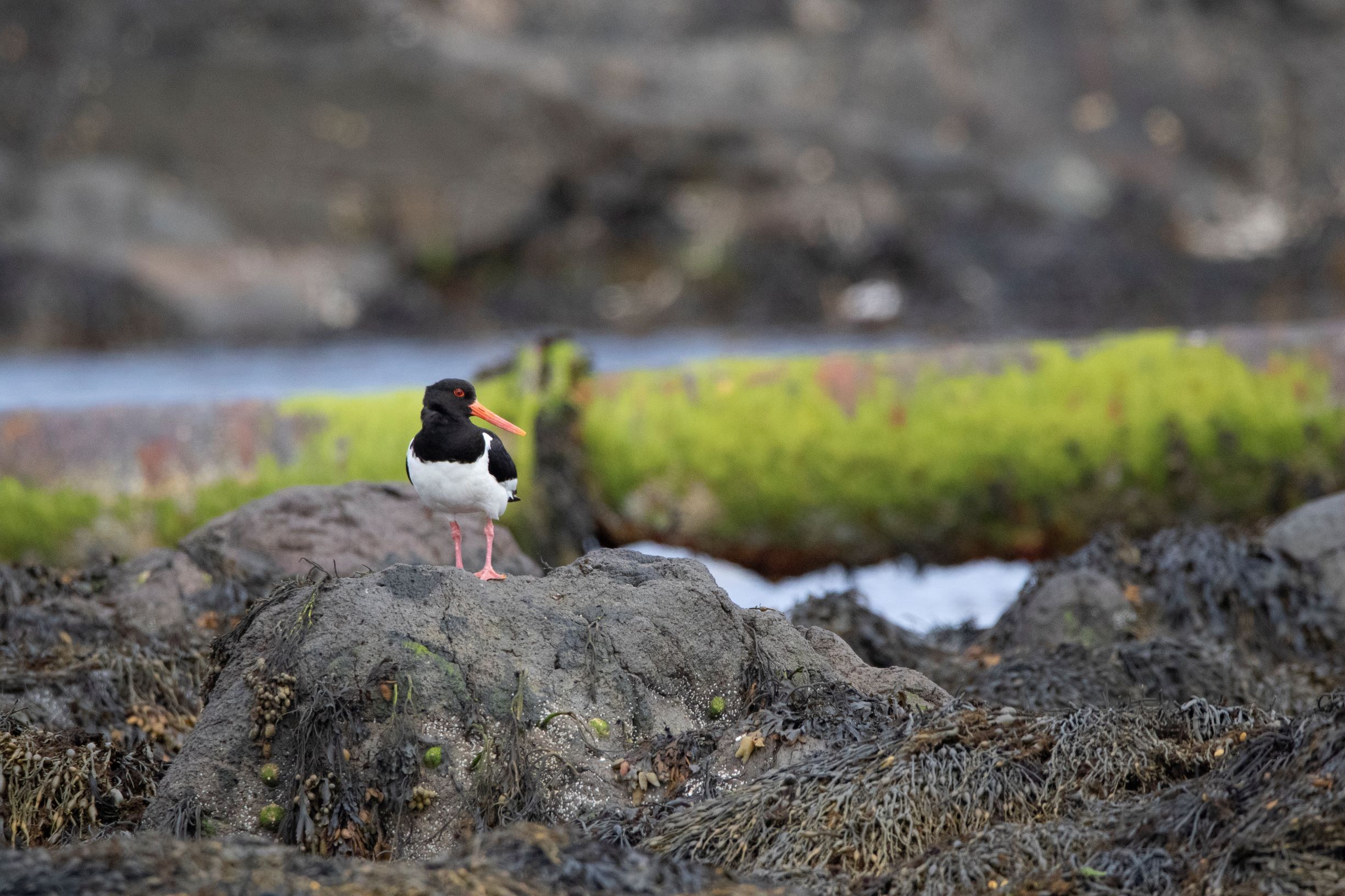 We have seen unprecedented change at sea within a generation: ocean warming, acidification and, in some places, deoxygenation; a global crisis of plastic pollution choking and entangling sealife; multiple cod stock collapses due to overfishing; northward shifts in fish, marine mammal and zooplankton due to climate change; related and precipitous declines in seabird populations and increasing storm strength and frequency combined with weakened natural defences accelerating coastline erosion. Our ocean as we now know it is a shadow of what it once was, probably already beyond recognition to what our grandparents knew. At the Wellcome Museum and Library in London the 'Piscatorial Atlas' can be viewed, maps dating back around 150 years illustrating great swathes of native oyster reef across the North Sea and populations of fish far more extensive than we see today. These maps, along with scientific studies and fisheries records, evidence a 94% reduction in trawl catches since the 1880s across parts of UK seas, a stark indicator of decline in fish populations and marine biodiversity. More recently, in 2011 Scotland's Marine Atlas highlighted the diminished state of Scotland's seas, concluding climate change and fishing were the greatest pressures on the marine environment. Our 15-year campaign to Save Scottish Seas is far from over and to do so, we must actively recover them.
Today we face new challenges. In 2020, the Coronavirus pandemic has brought life as we know it almost to a standstill. All Governments have rightly prioritised addressing the health crisis, and this has meant an understandable reduction in the immediate focus on other areas of public policy, including the environment. In Scotland, albeit delayed, we look forward to announcements following public consultations on nature conservation Marine Protected Areas, including a world-first for basking sharks, a Deep-Sea Marine Reserve and new marine bird Special Protections Areas (SPAs). Elsewhere in the UK. The outcomes of an independent review on designating "Highly Protected Marine Areas" – areas where no, or only lightly, extractive activities can take place – was published on World Oceans Day (8th June), recommending that such areas are implemented in the seas off England and Northern Ireland to contribute to protection targets there. No such review has yet taken place in Scotland, but we would encourage the findings to be carefully considered during the next phase of Scotland's MPA journey. The urgency of such consideration was highlighted with news that supertrawlers – industrial fishing vessels capable of catching vast quantities of fish at a time – are legally operating within many of our MPAs that still await legally-binding fisheries management measures, six years on from their designation, and a recent scientific study highlighting the seemingly limited extent of protection within Scotland's existing MPA network.
In a post-COVID world, we cannot go back to business-as-usual, but with the twin climate and nature crises we knew that already. Evidence is increasingly emerging of the need to invest in our green and blue infrastructure and transform our relationship with nature. As the UK as a whole enters a new arrangement with neighbouring countries for managing how our seas are fished, an ambitious co-designed four-country Fisheries Bill that enshrines in law the primacy of environmental sustainability and need for Remote Electronic Monitoring (REM) of catches is crucial, upon which the Scottish Government can build through the next stages of the "Future of Fisheries Management" process. The outcome must be a pattern of climate and nature smart fishing integrated with a marine planning system that has ocean recovery at core.
There are opportunities ahead that must be grasped. Scotland has responsibility for 61% of UK sea area, including valuable inshore and offshore fisheries, internationally important populations of seal, basking shark, seabird and cetacean and global hotspots for flameshell beds, burrowed mud communities and coldwater coral reefs. The Save Scottish Seas coalition is committed to our vision of healthy, well-managed seas, where wildlife and coastal communities flourish and ecosystems are protected, connected and thriving. Over the summer, we will set out the next crucial steps to secure ocean recovery in ten years.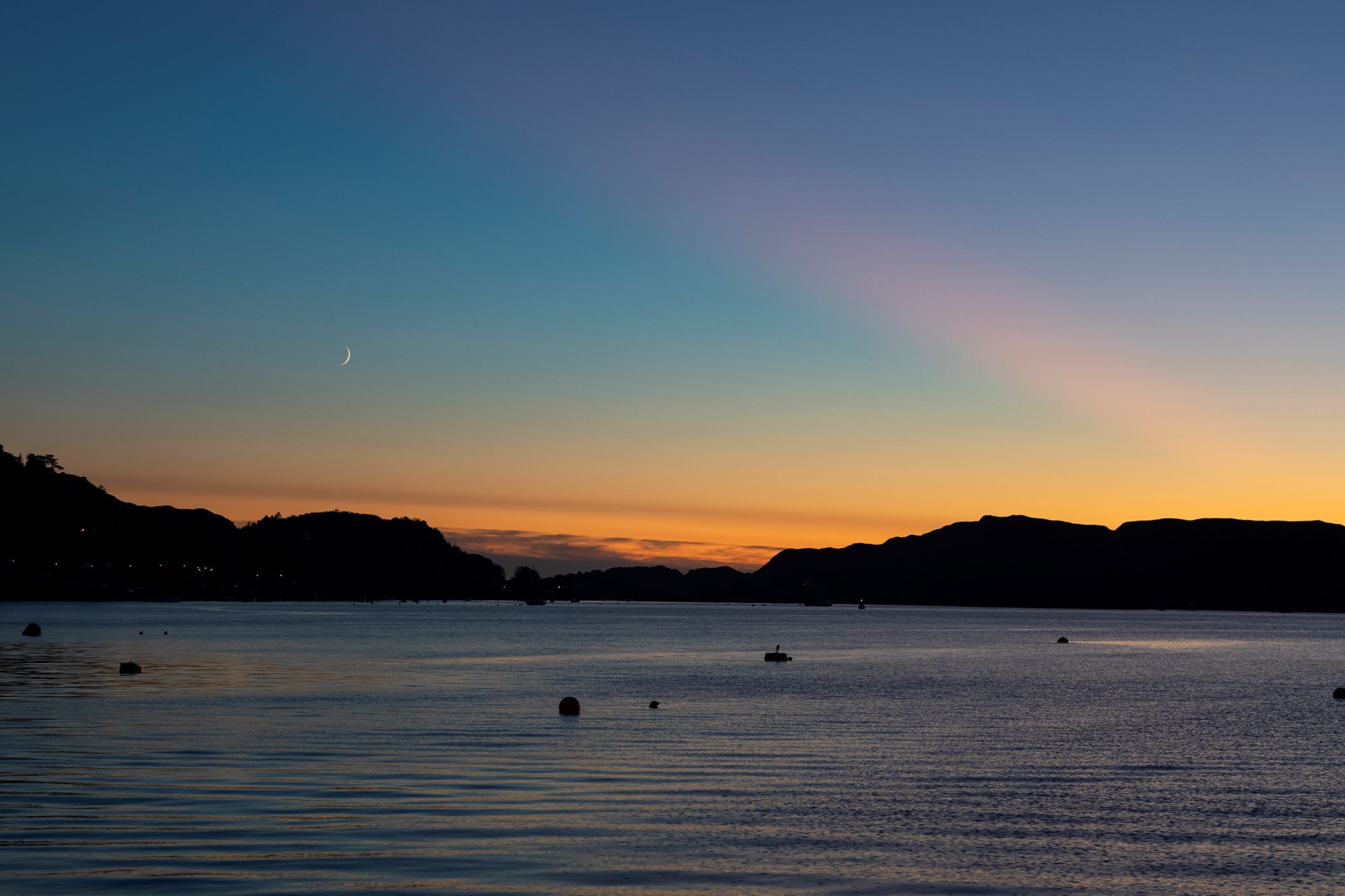 Photos: Oystercatcher (Adam Brooker), sunset over Oban (Esther Brooker)