14 Mar 2016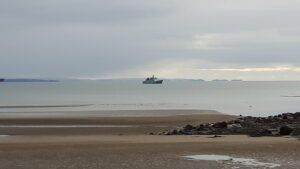 Fisheries management for 14 inshore MPAs came into force in early February, but within just a few days we received information about reported infringements of the new fishing laws.
In response to the reports, Marine Scotland Compliance sent out patrol boats and investigated. The incident highlighted the difficulties surrounding enforcement, the valuable role of local communities in helping to ensure compliance, the need for a clear and transparent process for reporting possible incidents, regular review of the process, and some of the ongoing concerns about skippers' views on MPAs. Although some fishermen's representatives claimed publicly, despite assertions in the media, that there had been no breach, we understand that there has been a warning issued to a skipper on the basis of a breach of fishing rules in Loch Fyne MPA.
Our campaign members are well aware that most fishermen do not break the law and that deliberate infringements will constitute only a small minority of breaches of the new rules, but that any such activity must be deterred to ensure that the MPAs do the job they are supposed to do.
It remains the case that Marine Scotland Compliance, with just three compliance vessels, do not have sufficient resources to adequately patrol inshore waters. Furthermore, electronic surveillance systems are not installed in the smaller fishing vessels (which make up the majority of our fleet). Until this shortfall is addressed, enforcement of the rules within MPAs will rest on the observance of often complex rules by fishing vessels as well as wider awareness of the MPAs so that concerned members of the public are able to report any suspicious activity to Marine Scotland Compliance.