11 Feb 2014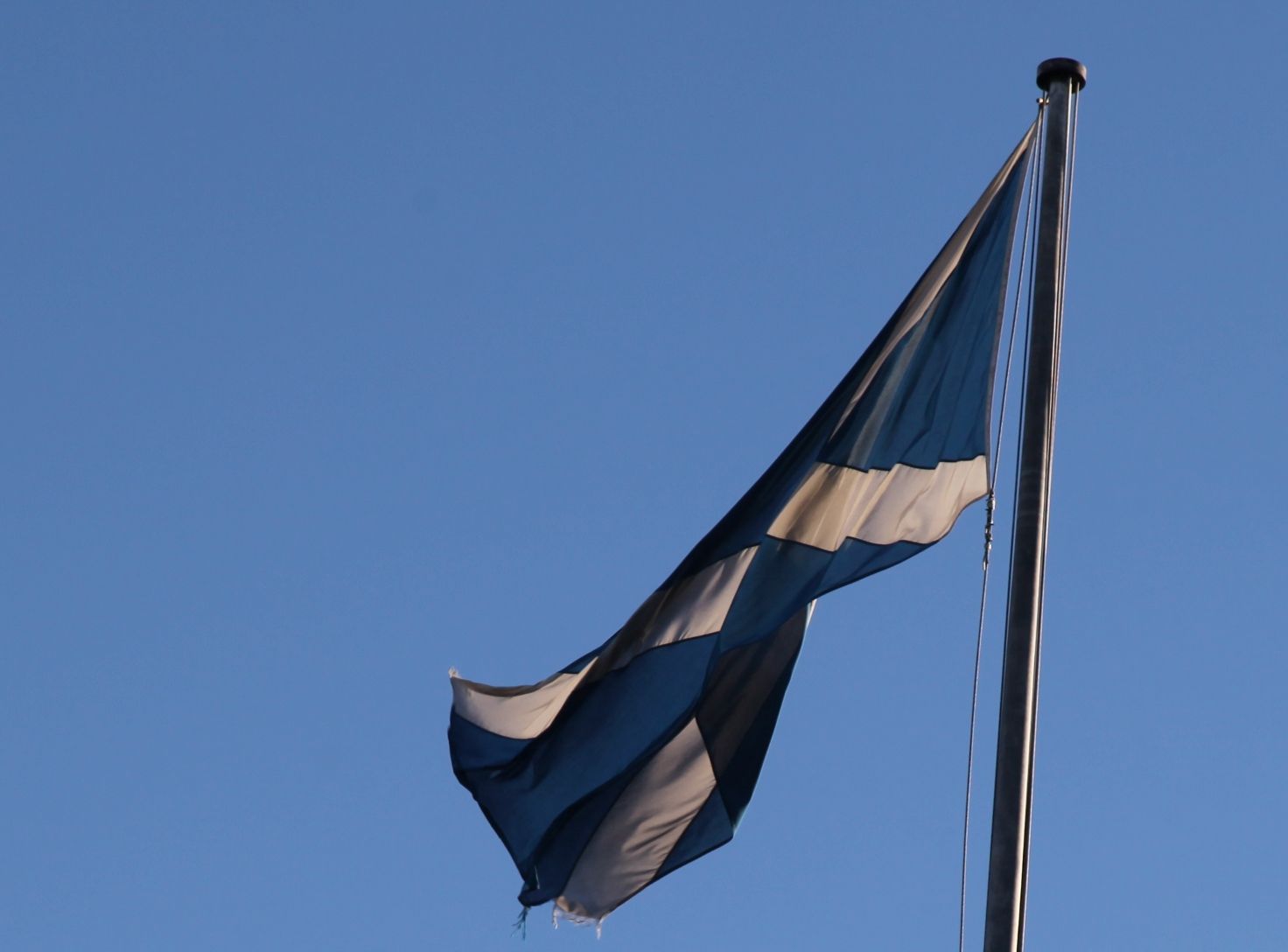 Recently the BBC aired a documentary on the '"Top Ten Battlegrounds of Independence." While it is a welcome attempt to develop the debate on our constitutional future, it is also a deep disappointment. The Scottish voter's needs and future aspirations have been reduced to a set of soundbite issues (pensions, currency, broadcasting etc). And although they predictably identified some very important issues (including… err… the economy and various subsets of it) as areas most ripe for campaign skirmishes, the environment receives only a passing mention in the "energy battleground", about which fuel bills are judged to be our main concern.
What a sad indictment on Scottish politics that public debate about our environment – and the way we look after it (or not as the case may be) – remains largely invisible and inaccessible to us, the voter. Our environment, land, nature, wildlife, (whatever you want to call it) is the foundation for our well-being. You can have the safest pension on the planet (we'll not go into ethical investment here…), but if your lungs have been damaged by air pollution owing to a government's continued fiscal addiction to fossil fuels, what do you spend it on? Health insurance?
Environment not on the political radar
All members of the Save Scottish Seas campaign advocate that the better care of our marine environment is a fundamental issue for Scotland. Our fisheries (both at sea and on land) depend on its health – worth incidentally around £500m to our economy. Our seas are also home to a whole range of out-of-sight activities; oil and gas exploration, fish farming and the emerging boom in renewable energy (wave, tidal and wind). These are often in the blindspot of Scotland's austerity-tightened central belt, but collectively these activities stand to make a significant contribution to our economy and future energy and food security. They also collectively pose threats to the health of our sea. And if you'll forgive some repetition: we all depend upon the health of our sea, not just for fisheries, but for natural flood defence, nutrient cycling, tourism to name just a few benefits. The way we manage our seas presents extremely complex planning issues which are often geographically remote to the central belt voter and is consequently not that high on the average politician's agenda.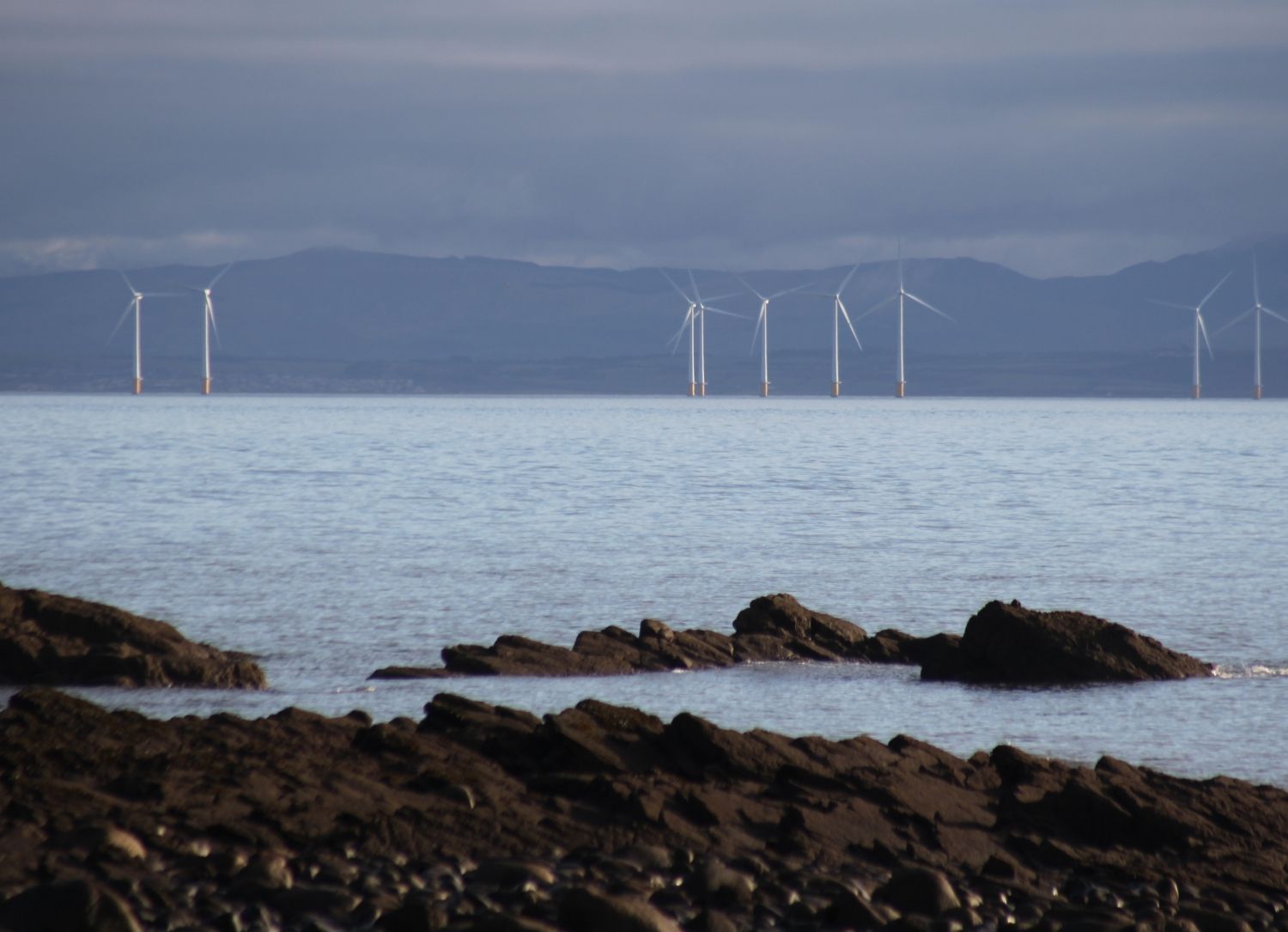 The other main reason our marine environment is not singled out as a battleground for the big decision on September 18th is because no political party has a coherent suite of policies on it (more on that later).
But let's take a look: the BBC's methodology for identifying this Top Ten was outsourced to TSN Global – a research company – which scrupulously avoided politicians and instead sought out a range of "independent experts" (political scientists, defence analysts, economists – people, according to the BBC, "with no political axe to grind." (We have contacted TSN to better understand the methodology of the poll, but have yet to receive a response). So who are the various professors who the programme interviewed?
The 10 independent experts
Dr Nicola McEwan. Academy of Government, University of EdinburghMichael Keating, Professor of Politics, Scottish Centre on Constitutional Change

David Hutchison, Visiting Professor of Media Policy, Glasgow Caledonian University

Robert Wright, Professor of Economics. University of Strathclyde

Dr Azeem Ibrahim, The Scotland Institute

Dr John MacDonald, Scottish Global Forum

Christina Boswell, Professor of Politics, University of Edinburgh

David Bell, Professor of Economics, University of Stirling

Jo Armstrong, Independent economist

Charlie Jeffrey, Professor of Politics, University of Edinburgh
The views of these mostly Edinburgh- or Glasgow-based experts were complemented by the insights from BBC Scotland's own political pundits (Douglas Fraser, Brian Taylor, Louise White, Reevel Alderson). "[O]ur exclusive poll makes it clear which of these ten fundamental issues matter most to you," explained the programme. The BBC reports that "a range of academics gave their views on each of the 10 topics which are expected to feature significantly in the debate." But if you want to know what will likely be the indyref battlegrounds, why don't you just ask the politicians? They know exactly what they want the battlegrounds to be. An academic's opinion on what will likely be the key debates will only validate the political and media reality, rather than more imaginatively setting a broader agenda and carving out new space for those, dare we say it, more important issues such as the future of our seas.
Another question which might have yielded more helpful and interesting responses would have been: "What do you think should be the top ten issues in the independence debate." And if even just one 'natural scientist' had been included in the poll's panel of independent experts, then we might have got some radically different perspectives.
What are the priorities?

Scottish Environment LINK's marine taskforce has no preferred political outcome – the health of our environment is a global issue which can sometimes make nation-state debates seem less pressing. Notwithstanding that, we have been keen to engage, so at a recent Q&A on the referendum, we asked the Scottish Government the following question: What should be the priority for Scotland post-2014: maximising aquaculture production and the extraction of North Sea oil reserves OR the recovery of Scotland's damaged marine environment, which has the potential to sustain and nourish our human population long after the wells have run dry? The response from the Scottish Government was this: This should not be an either/or question. Both are important and are priorities that can be balanced. What is key in this is whether people in Scotland feel that their interests, and the interests of Scotland natural environment, are better served by decisions being made at Westminster or by a government at Holyrood.
Read the full answer here…
The marine sector (minus oil & gas) contributed £4.16 billion of Scottish GVA in 2009 [latest figures published July 2013]. This includes fishing and aquaculture, both of which depend on a healthy marine environment. The Marine (Scotland) Act 2010 places a duty on Scottish Ministers to protect the marine environment and we recently consulted on our proposals to develop a network of Marine Protected Areas [approx. 14,000 responses to the consultation]. A well-managed network of Marine Protected Areas can therefore play a crucial role in the conservation of both biodiversity and geodiversity, while at the same time offering long-term support for the services our seas provide to society.
In many ways, the government's argument about whether the environment is best served by a Holyrood or Westminster is a moot point; nearly all environmental powers are devolved to Holyrood, nature doesn't subscribe to political boundaries and the sad fact is that neither government is doing enough.
Marine policy at a critical stage
We are right in the middle of putting important new laws into place and the process has scope to go badly wrong. The marine acts of 2009 (UK) and 2010 (Scotland) promised to be a cure to the centuries old short-termist exploitation of our seas and provide a planning system (including a network of marine protected areas) that would allow industry to confidently develop within the carrying capacity of a healthier marine environment.
At the time these Acts were a cause for celebration, but the sober reality is that the plans put forward are frustratingly underwhelming, apart from some regrettably 'amazing' omissions. Incredibly, for example, the National Marine Plan is based on a Sustainability Appraisal which notes no climatic impacts of the oil & gas sector, stating that it does "not anticipate a change in GHG emissions from that which already occurs (i.e. no change from the baseline)". So why bother even saying that the National Marine Plan is set up to 'maximise' recovery of North Sea oil if the Plan will have no effect on the baseline? This stupendous piece of sophistry is nothing more than evasive accounting and unfortunately the strategy is currently not yet fit to serve the long-terms needs of the Scottish people. Our proposed MPAs are also at a critical stage: we can either create areas which actively recover our damaged seas, or basically entrench the status quo with next-t0-no additional management at all (and if you ask any fishermen over the age of 60, the status quo is not one to be that proud of).
It would be for everyone's benefit that we have a National Marine Plan which allows at sea industry to flourish with within safe environmental limits. We need an ecologically coherent network of Marine Protected Areas which includes protection for the threatened seabed habitats and declining species (such as seabirds and cetaceans) that will allow our marine biodiversity to recover. We need environmentally sustainable industry at sea. Not economic growth paying lip service to environmental limits.
Mainstreaming the environment
Part of the problem is that the environment is still considered as some troublesome area of restrictive bureaucracy rather than being an mainstream factor in all public policy. Environmental considerations should be an essential component of health, finance, education and transport briefs. That environmental health and stability underpins everything else is a point ignored by too many. Until this changes we can only ever expect incremental moves towards a healthy environment which, when considered against the backdrop of climate change and habitat loss, will actually leave Scotland's biggest natural asset in a worsening state. The environment – and by proxy the Scottish voter – is the real victim in a Sisyphean cycle of boom then bust.
We argue that the marine environment is one of the top ten battlegrounds, because it underpins everything else. Unfortunately our politicians and our media all-too-often reduce these issues to economics, rather than debate the wider environmental – and often moral – consequences of public policy.
For the good of us all, are there any politicians out there who are willing to put our environment at the heart of the emerging debate?