15 Apr 2015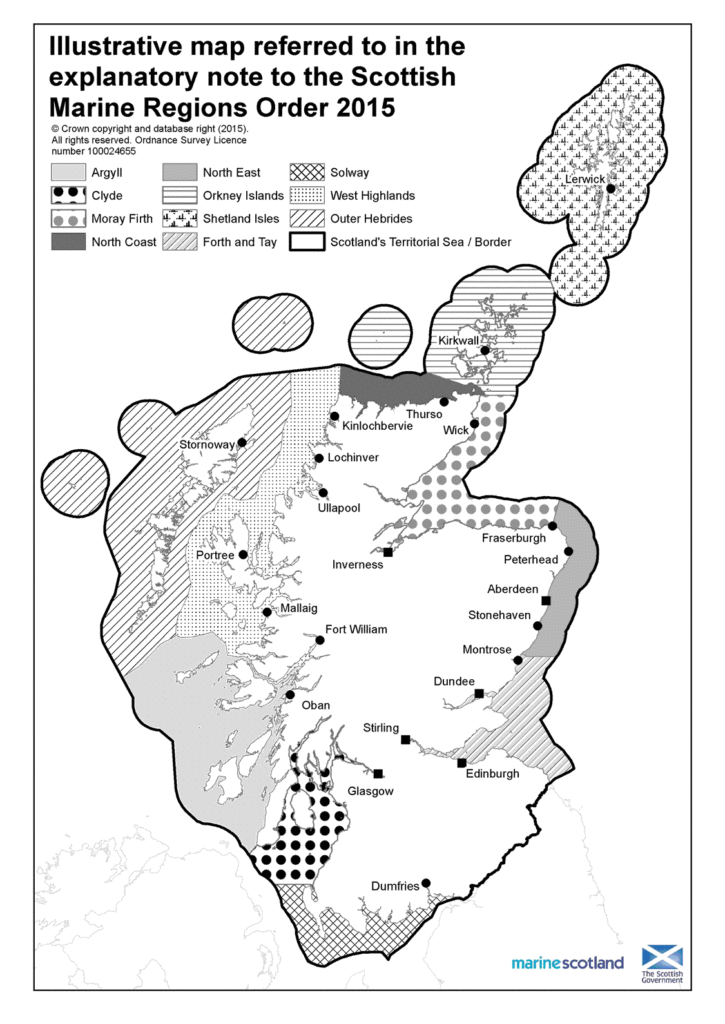 An order paving the way for 11 new Scottish Marine Regions has finally been laid before Scottish Parliament. This document has been in bureaucratic limbo for quite some time now. Although the concept of regional-level marine planning received support from the vast majority (88%) of those who responded to the Government consultation, there have clearly been some finer details on boundaries that have caused 'technical' delay. Until the Order has been passed the areas of planning responsibility cannot technically be determined, and therefore it has not been possible to finally constitute new Regional Marine Planning Partnerships (RMPPs). The RMPPs – due to be rolled out region-by-region over several years – are a vital part of the Scottish Government's strategy to enable more localised and responsive planning for marine issues.
The new regions are proposed for the following areas: Argyll, Clyde, Forth & Tay, Moray Firth, North Coast, North East, Outer Hebrides, Orkney Islands, Shetland Isles, Solway and West Highlands.
The Order does not determine the powers and responsibilities of the new RMPPs; it simply sets out their geographic remit. And although the development of Regional Marine Plans are not a requirement of the Marine (Scotland) Act 2010, we would hope to see such Plans covering the fully extent of each Marine Region.
The Order is currently with the Delegated Powers and Law Reform Committee and it is expected that the Rural Affairs, Climate Change & Environment committee will examine the post-consultation detail of the Order. (RACCE's members have provided some healthily robust feedback to the National Marine Plan recently). The Order must then be approved by the Scottish Parliament.