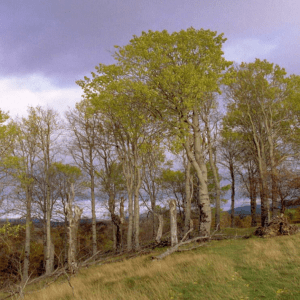 Aspen, one of the rarest of Scotland's native trees and our only native poplar, is most commonly found in the north and west of Scotland, where it grows side by side with other trees like Scots pine and birch. It grows in clonal colonies, particularly in ancient woods and heaths, and also on well-drained soils near rivers. It flourishes in open sunlight and moist soil, and it is intolerant to shade. Aspen can grow to nearly 20m in height, it has grey bark, and its leaves are small and round in shape with irregular blunt teeth on their margins. 
Aspens are very important for nature as they provide important habitat for lichens, bryophytes and a wide variety of insects – including the rare Aspen Hoverfly. Aspen is a preferred species for beavers, and to many other herbivores, especially deer. The Champion Aspen in Sutherland, west of the village Ardgay, is a notable specimen recorded in the 'Heritage Trees of Scotland' book. This aspen is the largest recorded for its species and a champion tree for the UK. The trunk measures 2.9m (9ft 6in) in girth and the canopy has attained a height of 21m (69ft). Aspis, the aspen's Greek name, means shield, which was one of the many traditional uses of its wood. Aspens are dioecious; unlike many trees, they have either male or female flowers, but not both. But they do not flower every year, so knowing what sex an individual tree is is quite difficult.
Action Needed
Ensure the Scottish Government takes decisive action to reduce impacts from high deer numbers to allow both naturally regenerated and planted aspen to establish a stronger presence in our landscapes.

Support increased aspen planting for both commercial and ecological purposes as part of Scottish Government's target of 18,000 ha of new woodland creation by 2025.

Support research and trials to help aspen regenerate naturally from seed, such as that being carried out at Eadha Enterprises in Lochwinnoch and Trees for Life's Dundreggan Nursery.
Threats
Aspen has suffered from competing land uses such as intensive farming and has been forced to the margins on cliffs and remote river gullies. Aspen is also extremely vulnerable to browsing by deer being one of the more palatable native species.
MSP Nature Champion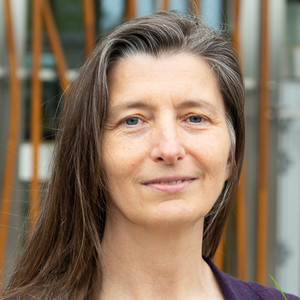 Member for: Highlands and Islands
Region: Highlands and Islands
Party: Scottish Green Party
Related Species & Habitats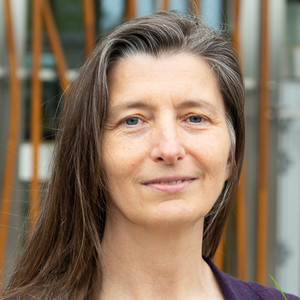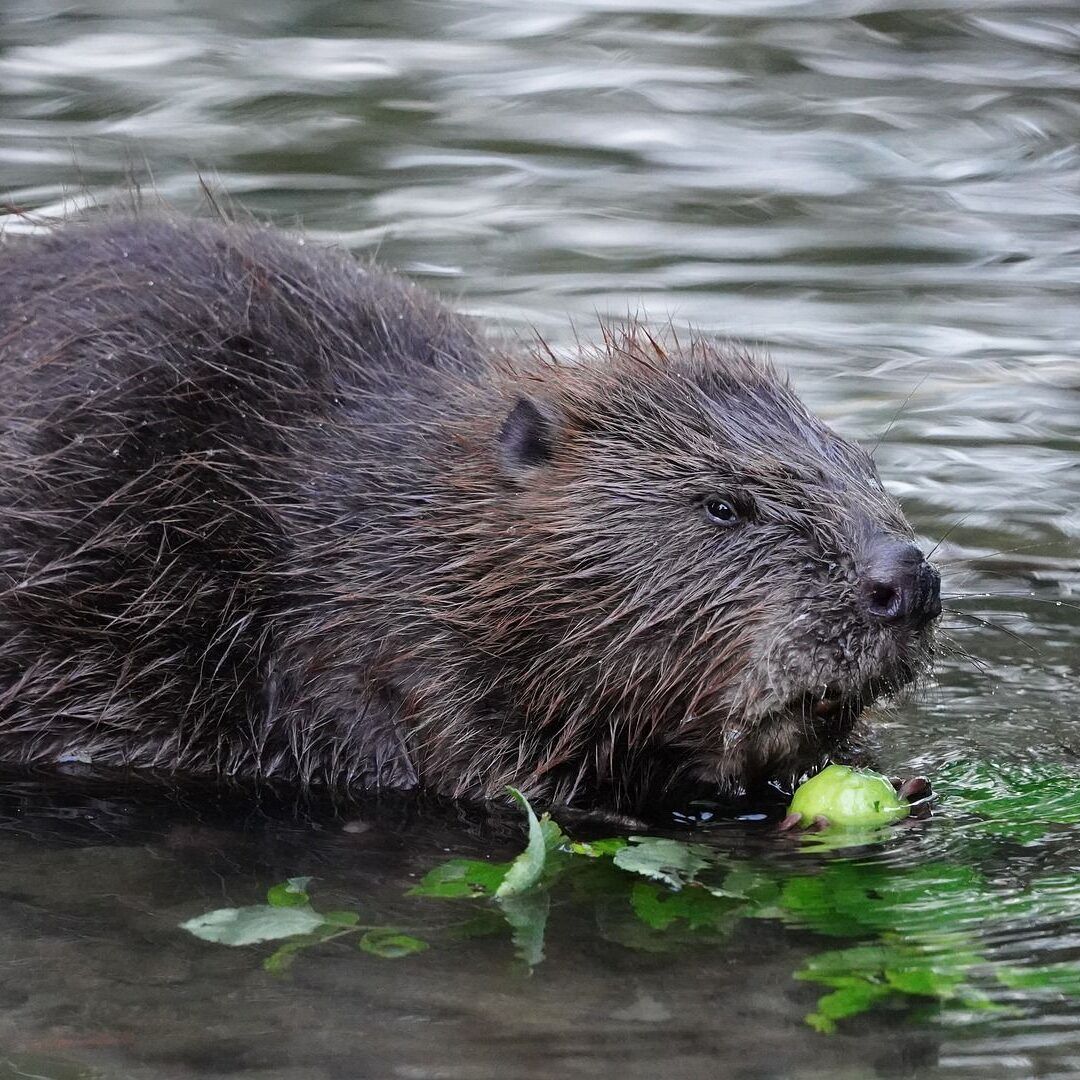 Ariane Burgess MSP
Royal Zoological Society of Scotland
Scottish Wild Beaver Group
Scottish Wildlife Trust