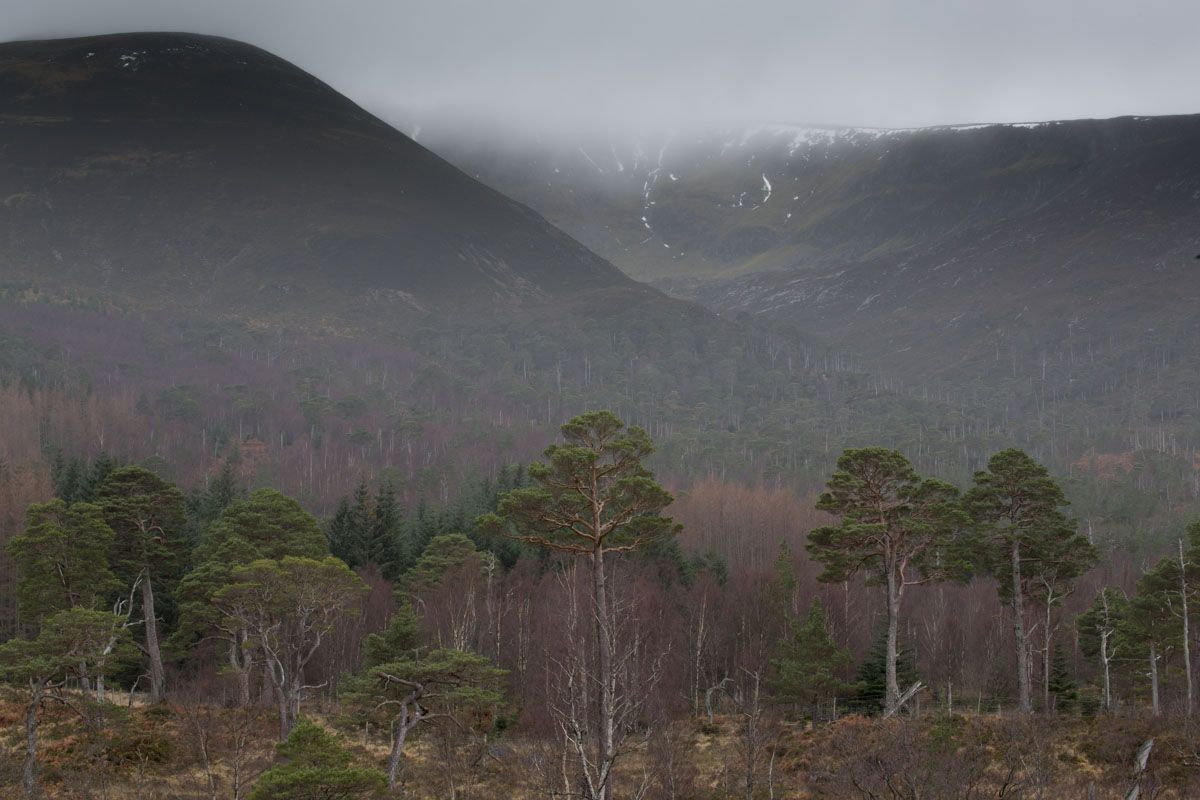 Native pinewoods, or Caledonian pinewoods, are Scotland's most iconic woodlands, providing a critical habitat for a wide range of species. The native pinewoods of Scotland are the westernmost extension of the boreal forest, the conifer-dominated forest that occurs all around the northern hemisphere. They are unique and distinctive from the Scots pine woodlands that occur elsewhere in Europe and northern Asia, because of the absence of other types of large conifer trees in them. Many Caledonian pine forests have more varied canopies with birch, rowan, willow, aspen and juniper but they are dominated by the iconic, long-lived Scots pines.
Native pinewoods are ecological communities composed not just of trees, but of a wide range of organisms, from fungi and invertebrates to flowering plants, birds and mammals, all of which interact with, and are dependent on, other parts of the ecosystem. The pines themselves provide a dynamic living habitat for many species, such as the lichens that grow on their trunks and the birds that nest in their canopies.  The specialist species of the Caledonian pinewood are synonymous with the Scottish countryside; many of them rely on this unique habitat. Birds such as black grouse, capercaillie and crested tit flourish in this habitat, as do plants like wintergreens, twinflower and lesser twayblade and rare fungi like the blue tooth fungus. 
Native pinewoods on 84 sites in the north and west of Scotland are detailed in the Caledonian Pinewood Inventory produced in 1998 by Forestry Commission Scotland (now Scottish Forestry). The combined area of these sites is estimated at 18,000 hectares, but the bulk of that is contained in a relatively small number of locations, where the larger pinewood areas are found. Some of the better known and larger sites include Beinn Eighe; Glen Affric; Glen Strathfarrar; the Black Wood of Rannoch; and those in the Cairngorms National Park, such as Rothiemurchus, Glenmore, Abernethy, Glenfeshie, Mar Lodge and Glen Tanar. But many of the smaller sites contain fewer than 100 mature trees, and some are remote and difficult to access. An unknown number of Caledonian pinewood fragments, ranging from scattered trees to small woodlands, have not yet been verified or officially mapped and urgent work to undertake this is being led by Trees for Life and Woodland Trust Scotland. Until this work is completed, there is every chance that these fragments will continue to decline, unrecognised.
Action Needed
Ensure that a strategic approach is taken to restore the health and resilience of Caledonian pinewood in our landscape, based on all of the learning gained from the Caledonian Pinewood Recovery project 2018-21.  

Secure the resources needed to replace the current conflicts and human barriers to Caledonian pinewood restoration with more positive relationships between all stakeholders.

Ensure the Scottish Government takes decisive action to reduce impacts from high deer numbers.

Establish a strategic approach to containing and eradicating INNS, particularly

Rhododendron ponticum

from Caledonian pinewoods.

Support increased native tree planting and native woodland creation as part of Scottish Government's target of 18,000 ha of new woodland creation by 2025.
Threats
Only around 18,000ha of Caledonian pinewoods remain across less than 100 sites in the north and west of Scotland. This is a fragment of their past extent.  Overgrazing by deer is the main threat, as it prevents the spread and regeneration of woodland.

Additionally, because of the threat of a tree disease, red band needle blight, it is no longer possible to grow and plant Caledonian pine trees widely outside of the sites where they are currently found. It is therefore imperative to identify the locations of the remaining trees, fragments of the Caledonian pinewood,  and to support their spread by natural regeneration and by developing small-scale tree nurseries near remaining populations. 

Climate change is beginning to force Scots pine and other Caledonian pinewood species to require cooler temperatures for healthy regeneration and growth.  Our pinewoods therefore need the ability to move across our landscapes by regenerating onto new areas, often at higher altitudes.  Reducing browsing pressure from deer is key to this.

The loss of Caledonian pinewood habitat, among other factors, is leading to the loss of specialist wildlife, contributing to the continued decline in Scotland's biodiversity.
MSP Nature Champion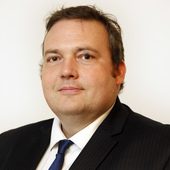 Member for: Highlands and Islands
Region: Highlands and Islands
Party: Scottish Conservative & Unionist Party
Related Species & Habitats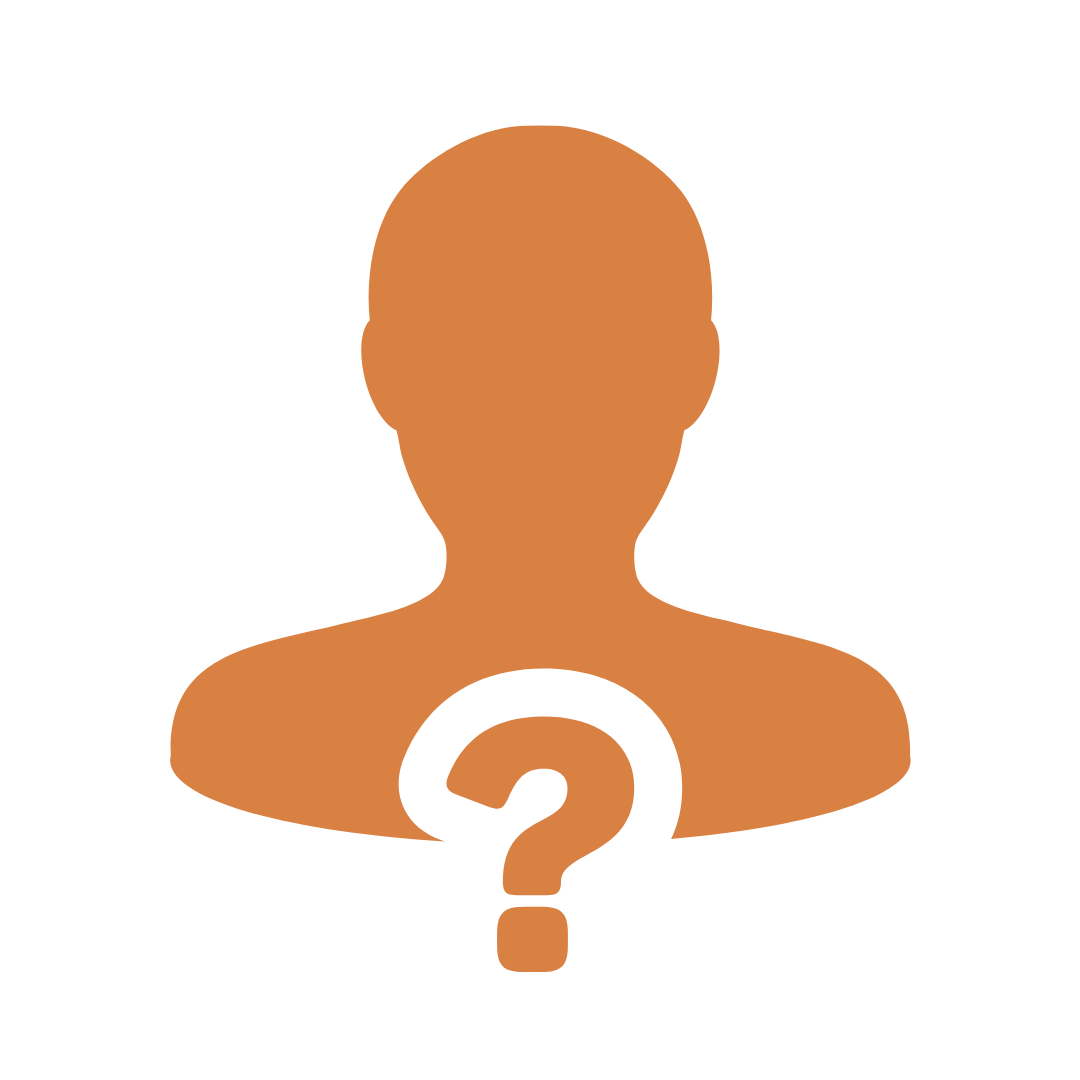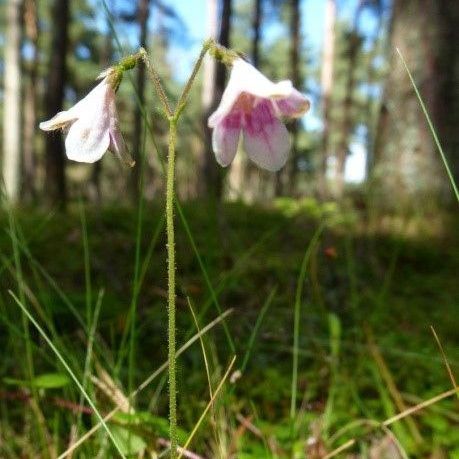 MSP
National Trust for Scotland
Plantlife Scotland