If you'd like to be kept informed about the Save Scottish Seas campaign, you can follow us on Twitter and like our Facebook page. 
Follow the campaign on Twitter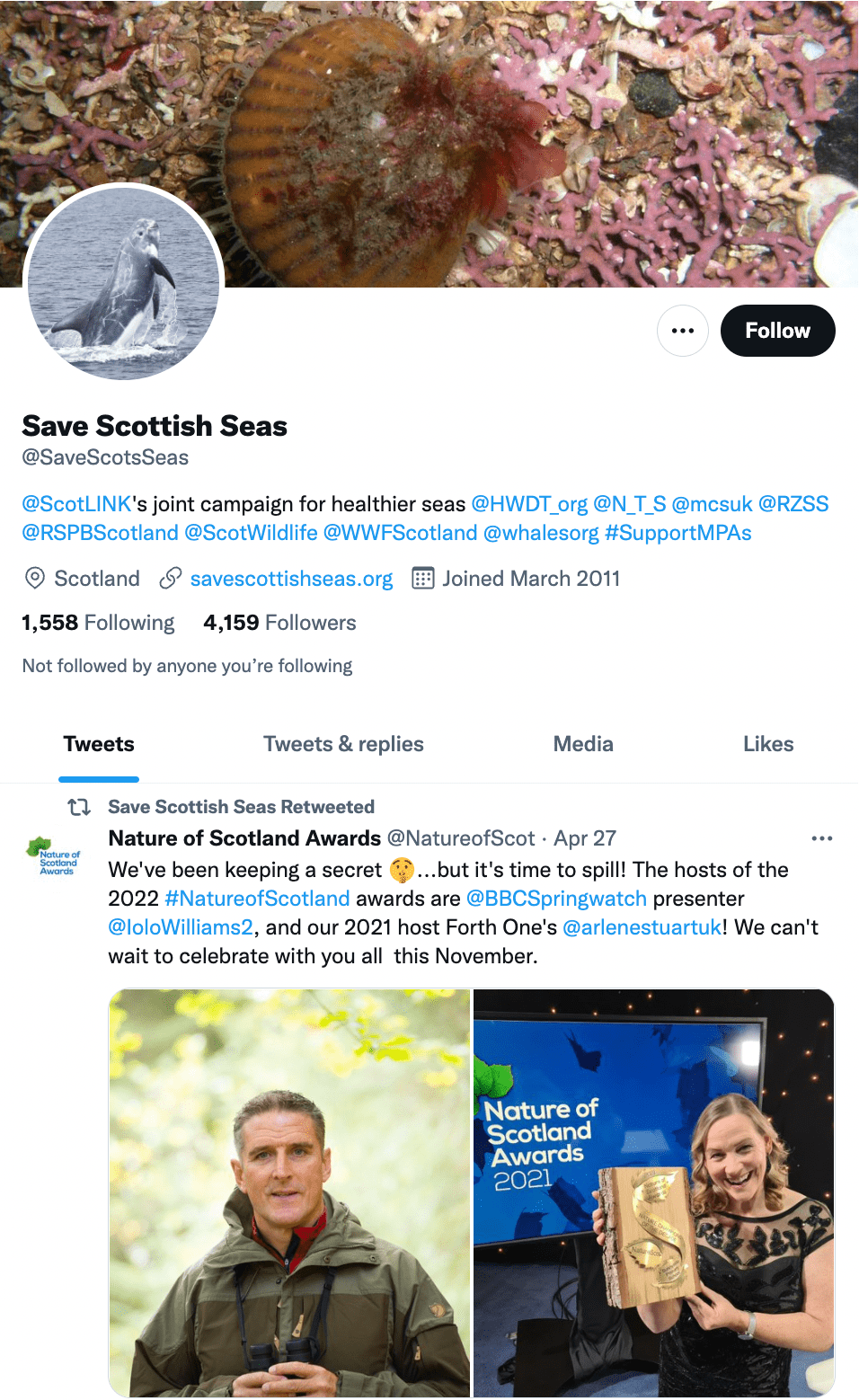 Follow Save Scottish Seas on Twitter @SaveScotsSeas and we can join you in conversation about how to recover Scotland's marine environment. 2017 is an important year for the Scottish seas. The Scottish Government are currently consulting on the future design and management of Scotland's marine protected area network and it is everyone's chance to have a say – keep up-to-date with the MPA process on Twitter.
Like our Facebook page

You can show your support for the Save Scottish Seas campaign, by simply visiting the Facebook page and liking it! That way you can keep up-to-date with the latest news about Marine Protected Areas in Scotland and the work of campaign members – Hebridean Whale & Dolphin Trust, Marine Conservation Society, National Trust for Scotland, Royal Zoological Society of Scotland, RSPB Scotland, Scottish Wildlife Trust, Whale & Dolphin Conservation, WWF Scotland.
We believe it is essential that people across Scotland learn more about our marine environment and the historic measures to recover the health of our seas.