29 Oct 2021
The nature crisis and the climate crisis are deeply interlinked. Efforts to tackle climate change and biodiversity loss must be approached jointly for the best results.
In 2019 people of all ages came together across Scotland to demand action on the climate crisis and within just five days the Scottish Government increased its 2030 emissions reduction targets to 75%. We cannot afford to lose that momentum for nature as well. One crises cannot be solved without the other.
The UN biodiversity conference in Kunming, or Cop15, should not be overshadowed, as biodiversity loss is an equally grave threat to humanity. When all eyes are on the climate crisis, we must not forget nature's vital role in climate mitigation, resilience and adaptation. As healthy ecosystems, including forests, wetlands, seas and grasslands, have served as enormous carbon sinks and helped mitigate climate change, a better way is to coordinate the two CoP processes for a synergised solution.
This series of blogs by LINK staff, members, Honorary Fellows and invited guests highlight the COP26 presidency programme with a nature-climate twist.
Blogs
COP26 Outcomes: What LINK Thinks:  the view from 7 of LINK's members & Honorary Fellows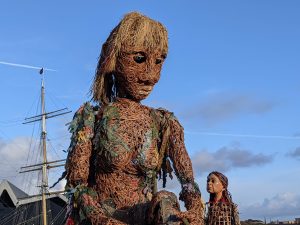 A possible kind of future  (Deborah Long, LINK Chief Officer)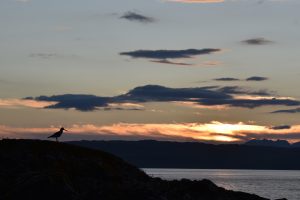 Youth and Public Empowerment, 5th November 2021
Empowering young people to get outdoors: Out There Award (Ramblers Scotland)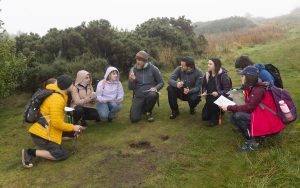 Adaptation, loss and damage, 8th November 2021
Delivering Ocean Recovery to Achieve the COP26 Goals (Fanny Royanez, LINK Marine Officer)
Science and Innovation, 9th November 2021
Innovation from scientists: is it about building new bridges? (Rob Brooker, Head of Ecological Sciences at the James Hutton Institute)

Transport, 10th November 2021
Driving the global transition to zero emission transport (Malachy Clarke, Friends of the Earth Scotland)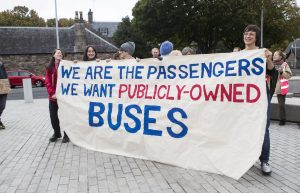 Cities, regions and built environments, 11th November 2021
Ten Thousand Years of Cities. Time to get them right. (James Curran, LINK Honorary Fellow)